License vs Manufacture My Invention Idea
Should I license my patented idea or try to manufacture it myself?
Manufacturing your own product is a much more expensive choice for individuals because of the substantial upfront costs involved. Most inventors are not aware of everything that is involved with manufacturing. You have to perform all of the different aspects of sourcing your product, shipping, warehousing, packaging, and more—all on your own. Below you will find a useful Invention Startup Cost Calculator to see how much it would cost if you were to do it all yourself.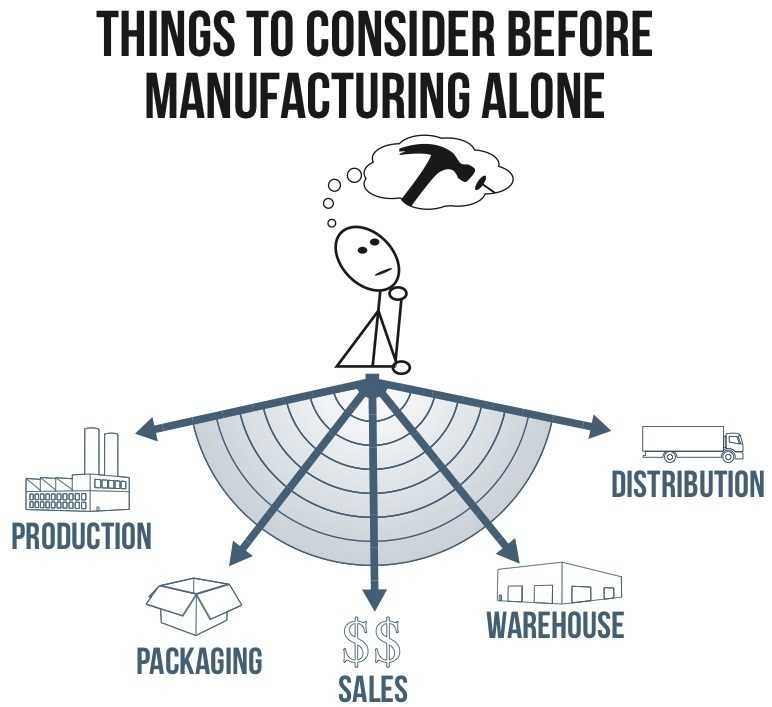 Your initial costs can easily reach $100,000 or more before you even have one unit sold. Many inventors will risk capital or find investors to fund their venture. There is much more profit available to the inventor if they are successful but the initial risk is considerable and not for the faint of heart. For these reasons, most of our clients choose the licensing option to market their invention.
Licensing is basically letting a company produce or sell your invention in exchange for royalty payments. The company you partner with shoulders the load on development costs and compensates you on each sale of your product. That is what makes the licensing option so attractive for most people. You can risk less money and still get your product out to the market. If you are interested in learning more about invention licensing, check out our How to License Invention for Royalties page.