How To Patent and Sell an Invention Idea
The VIP Formula for Invention Success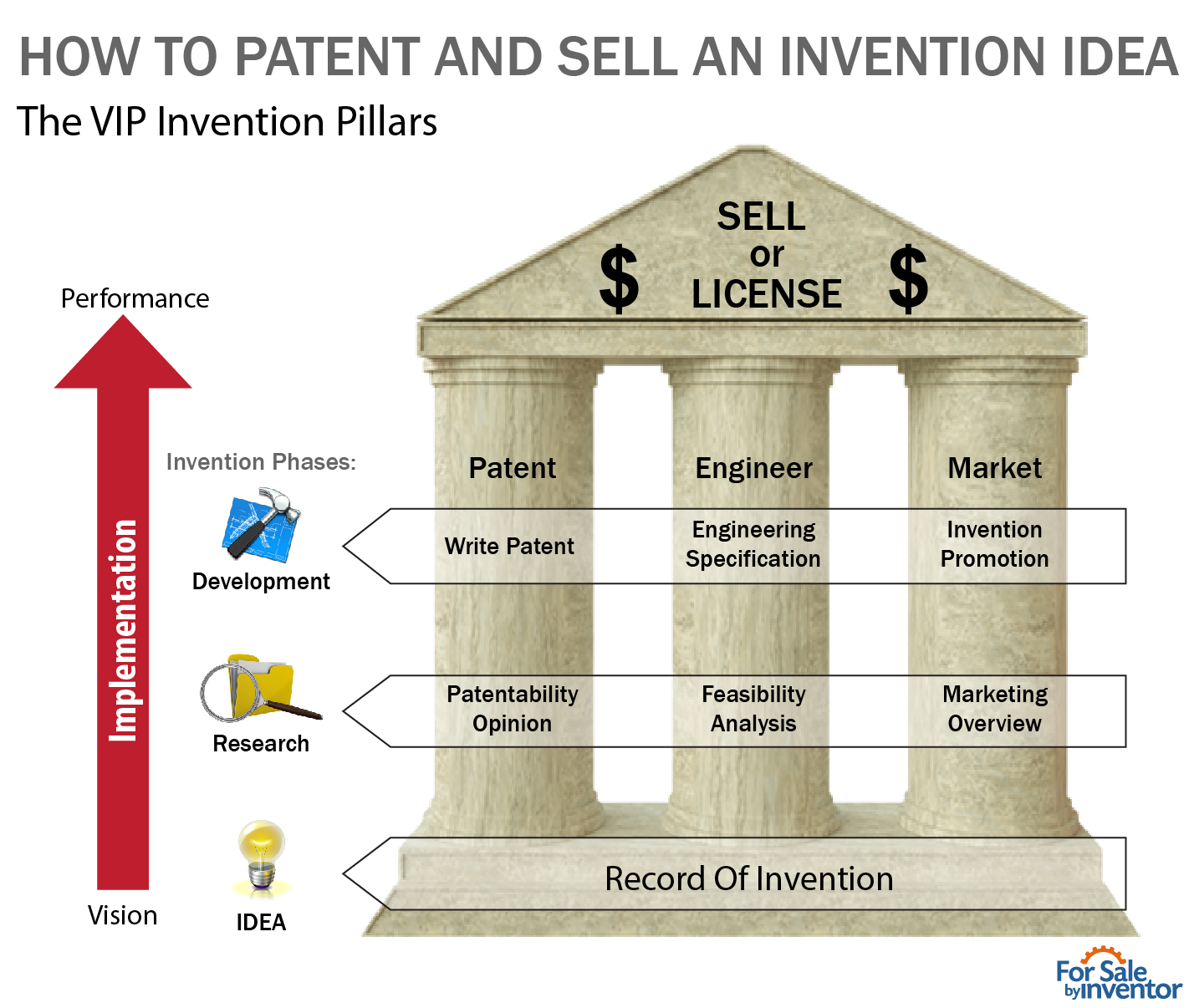 Vision + Implementation = Performance
We love big ideas. We revere the inventors that have changed our world. We believe in future inventors and their big dreams for a greater tomorrow. After all, where would we be today without the great visionaries from the past?
What value does a dream have though if there is nobody to see it into action? What would Thomas Edison's light bulb be worth if he never created it in his lab in Menlo Park? What impact would Alexander Graham Bell have made if he just had the idea for the telephone and never secured the patent rights?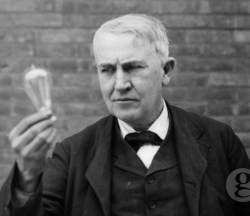 Great ideas and visions are only that if not carried into action. Action without any clear vision is like getting lost in the wilderness without a compass. Great Inventors, VIP Inventors that know how to sell a patent, are those that figure out how to implement their vision and change the world.
For Sale By Inventor Philosophy
Our philosophy to achieve this vision is summarized in this "How to Sell a Patent" graphic. You need to develop an action plan that includes Patenting, Engineering & Marketing. Missing 1 of these 3 pillars will cause your foundation to crumble. Your invention will also fall into 1 of 3 phases: Idea, Research & Development from which you need to incorporate each of these 3 pillars.
Nobody can predict the success of any invention, even inventors with a proven track record of success. Just ask the marketers behind the Sony Betamax and "New" Coke. You can't be sure when you begin your invention journey that your invention will bring you great success but you can be sure what will happen if you never take that first step.