About For Sale By Inventor
About
For Sale by Inventor™ is an exclusive marketplace to buy, sell and license emerging products from individual inventors and small start-ups.
At the heart of For Sale by Inventor™ is a collection of unique inventions that we personally review and assemble for consumers who are looking to purchase new, innovative products before they explode onto the marketplace. 
For Sale by Inventor™ also has a private, industry invitation-only section to match budding inventors' products with registered companies looking to license intellectual property. Inventors can choose an affordable package to quickly and easily get their intellectual property in front of the thousands of registered companies who constantly check this VIP area for exciting new products. This section is completely private to the general public in order to protect your intellectual property.
There are many options for inventors to get started marketing and selling their inventions on For Sale by Inventor™.
If you are new to the inventing world, browse the "Education" tab for resources. Click "Find a Pro" if you would like us to refer you to an invention consultant who can recommend services to help you get started on your dream. For Sale by Inventor™ has exclusive connections that can assist new inventors with properly patenting, engineering and marketing their invention idea from concept to store shelves. We have non-disclosure agreements so your ideas will always remain safe.
Any manufacturer interested in viewing privately listed inventions for license, please click on the sign-up link in the manufacturer's section above for consideration.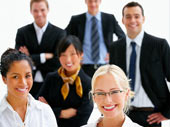 For Sale by Inventor™ —powered by Montgomery IP Associates—helps everyday people turn dreams into reality with our in-house team of licensed patent professionals, engineers, and marketing specialists.
For Sale by Inventor has all of the tools that its clients need to stay ahead and grow in this fast-paced world, including online marketing, advertising, branding, prototyping, public relations, and more. Under the leadership of Neil Montgomery, who is a successful inventor and entrepreneur, For Sale by Inventor has extensive industry relationships – developed over many years – that allows it to present newly patented or patent pending products to industry insiders.