The Role of Market Research in the Invention Process: A Guide for Inventors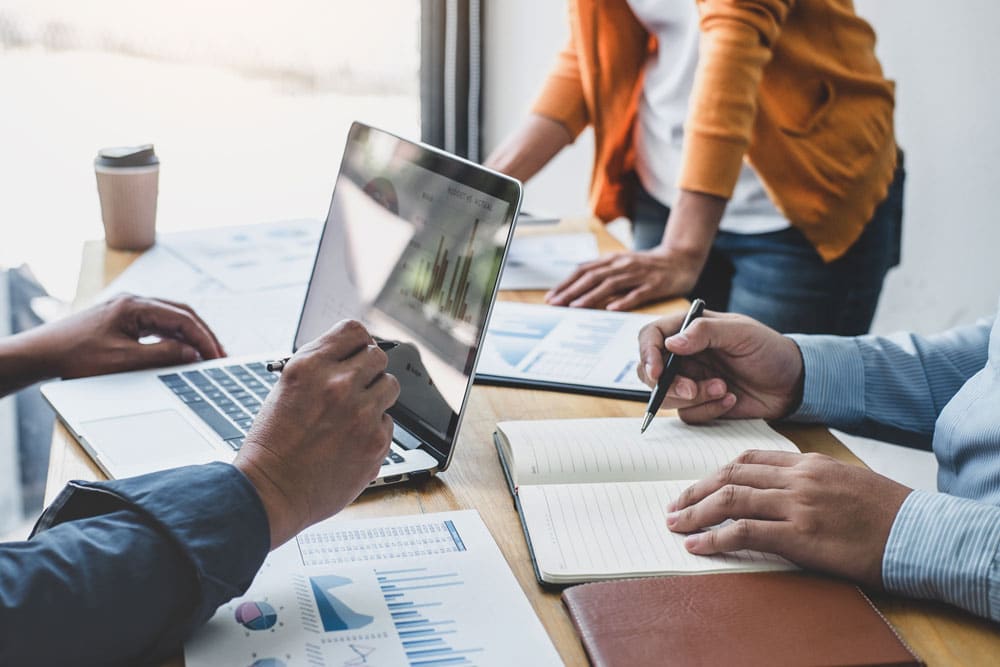 Market research is gathering and analyzing information about consumers' needs and preferences. The process involves analyzing the products and services required to get more insight into the customers to solve their problems and gain more information about the competitors and their products.

In broader detail, we can look at various market research benefits in the invention process:
Keeps the customer experience at the forefront – a study revealed that companies that keep the customer experience at the forefront are 60% more profitable.

Connect with the customers effectively – even after inventing the products and services, you can effectively reach the customers. This saves you from wasting time and money on trial and error.

Identify opportunities for business growth – forget about launching new products; market research helps you learn tips and tricks to make improvements and grow.

Reduce risks and maximize rewards – one way to minimize risks is researching the market to determine whether there is a demand for your product.

Making informed decisions – market research helps you make more informed decisions backed by data.

Effective in competition – solid market research gives you a competitive edge. You better understand your customers and competitors to know which parts you should improve and be on top.

Understanding the Invention Process
Invention is a process that consists of creating a product or service and selling them. The process includes documenting the invention, protecting confidentiality, applying for patents, licensing, and selling the products or services.
Although the process varies depending on the type of invention, we can look at the typical invention process:
Step 1: Develop Your Idea
Inventions are made to solve specific problems. And first, you need to come up with an idea of what to make. So, you check around and identify the problem in the market. Then, you write down your thoughts and determine what solution you will give to your audience.
Step 2: Conducting a Patent Search
Most trade offices will allow you to search for the patent to ensure your invention is not similar to any existing product or service. To be patentable, your idea must be unique and solve certain problems. Suppose what you have documented is similar to any existing invention; you must modify it to be unique.
Step 3: Maintaining Confidentiality
Most patents take up to three years to get the validation and approval certificate. What is the solution if you need to start selling your products earlier? You need to protect your products or services by maintaining confidentiality.
Before disclosing your invention to third parties, you should let them sign a confidentiality agreement. And this is essential to prepare even before testing the product in the market.
Step 4: Financial Planning
Before you complete the process, you will have to spend a certain amount of money. Building prototypes and hiring consultants and attorneys require a certain amount of money. It will be easier to allocate a budget if you have an existing company and need to add some products. But if you are starting up a new business, you may need a small loan or donations.
Step 5: Creating a Prototype
After developing a patentable idea, you must fine-tune it by building and testing it. The process may include the following:
Developing working drawings.

Consider the material types to use. And if the materials are not compatible after testing, change to what suits the product best.

Build and experiment with every phase to note what will solve the problem. Industrial design sketches are very beneficial in this stage.

Step 6: Marketing the Invention
After doing the prototyping, you can decide to manufacture the invention yourself. On the other hand, you can license a third party to produce on your behalf. Afterward, you may choose to market or still license them to market the final products.
Types of Market Research
There are very many types of market research. The most common types are brand research, marketing campaign, evaluation, competitor research, customer segmentation research, consumer research, and others.
However, we will look at the three main types of market research that most inventors use. They are:
(i) Primary Market Research – in this stage, the company or the experts collects data for the market on behalf of the company. Some of this research is open-ended and aim to provide insight into specific questions. In this research, you go directly to the customers or prospects and ask them questions to gather information.
Examples of primary research are interviews on the phone or face-to-face, surveys online or by email, questionnaires online or via email, and focus groups.
| | |
| --- | --- |
| PROS | CONS |
| Up-to-date information | It's time-consuming to meet the customers face to face. |
| Data is relevant and specific to your research objectives. | It requires prior information about the subject. |
| Data privacy- the competitors cannot access your data. | Getting enough customers to participate in the research can be hard. |
| You can research a smaller percentage of the market and apply it to the whole region of your target market. | |
| Cheap and easy to conduct | |

(ii) Secondary Market Research – it's market research that is already compiled, organized, and published by others. Government agencies, trade associations, and other bodies can report it. Secondary market research can be attained cheaply and faster since it's ready. This makes it ideal for small businesses with limited budgets.
| | |
| --- | --- |
| PROS | CONS |
| Fast, low cost, and easy to find. | Data becomes outdated quickly. (Requires validation and relevancy assessment). |
| You can access secondary research studies online using a computer at a free cost. | Analyzing the data can be hard since you don't understand the variable used in primary research. |

(iii) Qualitative Market Research – the market research is almost similar to the primary research. However, it requires in-depth interviews based on a small but highly validated sample size rather than the defined questionnaires. Qualitative market research also focuses on focus groups, observations, innovative research methods, lifestyle immersion, ethnography, projective techniques, and online forums.
| | |
| --- | --- |
| PROS | CONS |
| Cost saving due to small size sample. | It lacks privacy. |
| The lack of a defined questionnaire allows in-depth discussions. | Bias in sample selection. |
| It helps explore the attitudes and behaviors of the customers. | |

Conducting Primary Research
There are three ways to conduct primary market research effectively. The first one is using surveys and questionnaires. You must formulate the surveys and questionnaires to meet the research goals. This includes studying the audience and the type of products you want to sell to them. Conduct surveys via mail or other web-based services professionally.
The second way is conducting one on one interviews. Look for experienced individuals within the relevant industry to gather all the necessary information. Also, conduct interviews with individuals within the customer profile. These are the people in areas where the target customers visit.
The third way is obtaining feedback about a product or a service from the focus group. Ideally, collect the feedback through group discussions and individual oral questions. Obtaining information from the focus groups may have added expenses because you will need to rent a space for accommodation.
Conducting Secondary Research
The secondary data can be obtained by contacting industry associations and trade organizations. Most of these organizations conduct research and keep copies for sale at lower costs. On the other hand, you can visit the reference library and read articles in magazines and trade journals.
Ideally, read the specific information regarding your target market and use it to determine whether your product will sell. Don't go for the general information; check your product category information.
Conducting Qualitative Research
The in-depth discussions allow you to learn customer attitudes and behaviors. For instance, check the customers' body language and expressions when you ask about a product in the market. It will help you learn how they perceive the products or services.
Using Market Research to Validate Your Invention Idea
There are various ways to validate your invention ideas and make even more effective decisions. The first step is comparing different researchers to define and segment your target market. Combing two pieces of research rather than relying on one can give you more of the necessary information.
Go beyond the research and learn the market trends and the growth inhibitors. Check the latest technologies in marketing. On the other hand, check the consumer's products and how they use them. Learn the competitors' strategies and fill the consumer knowledge gaps by qualifying the opportunities.
Conclusion
Conducting market research is the most significant aspect of the innovation process. You introduce new products into the market to solve a specific problem rather than having trial and error. Trail and error can rob you of customers considering the competition in the modern market.
When choosing the market research methods, go for safer and more accessible methods depending on the location and the budget. Primary, secondary, and qualitative research methods are all effective in learning the target market.