The Patents of Saint Patrick's Day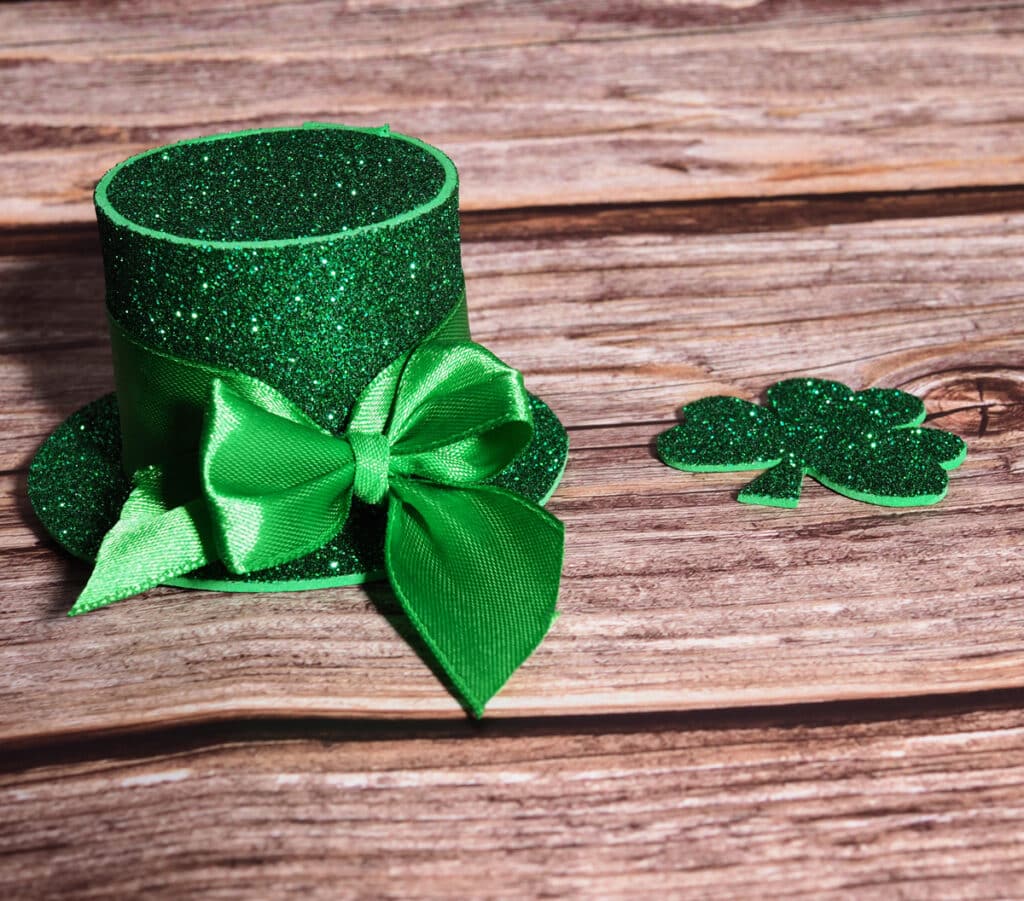 Are you looking for a St Patrick's Day patent to celebrate your March 17th feast? Maybe you're researching St Patrick's Day intellectual property for fun. Also known as the feast day of the patron saint of Ireland, St Patrick's Day is one of the most popular holidays in Ireland.
The holiday started as a religious event for the patron's life and death but has evolved into a general celebration in the Irish culture. This review explores some examples of St Patrick's Day patent registrations and more about the patron's history and holiday origins.
Top 7 Saint Patrick's Day Patents
St Patrick's Day is celebrated on March 17th. Various items commonly associated with the holiday, including some great inventions, are subject to intellectual property protection. Here are seven unique St Patrick's Day patent and trademark registrations to celebrate the patron's annual holiday: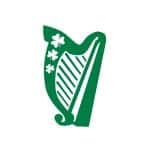 1. Irish Harp Logo
Guinness is Ireland's most successful export brewed in 45+ countries worldwide. The brand is known for its dark stout beer and the signature Irish harp logo. Guinness trademarked their iconic logo as a necessary step to protect their Irish product back in 1876. It is one of the first trademarks registered in Ireland.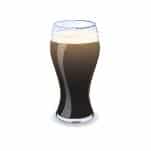 2. Guinness Beer Widget
The Guinness beer widget is another famous St Patrick's Day patent. It is a small sphere widget the size of a ping pong ball and offers an improved means for dispensing carbonated drinks from a container. The beer widget aims to achieve the perfect carbonation consistency of beer but suits various other carbonated beverages and liquids.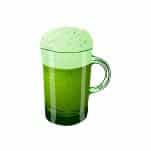 3. Green Colored Beer
The green-colored beer is one of the recent additions to Saint Patrick's Day holiday celebrations. It is patented as "Green Colored Beer and Method for the Production Thereof." The green beer is created by adding blue food coloring to typical beer to change its color from golden to green (color of shamrocks).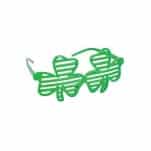 4. Shamrock Shaped Sunglasses
These sunglasses offer a fun and grand gesture for anyone looking to show their Irish pride at the St Patrick's Day celebration. The basic design resembles the shamrock sprig and received a patent back in 1993, but more improved designs have emerged. St Patrick is said to have used the shamrock as a metaphor for the Christian holy trinity. Shamrock is also a symbol of Ireland.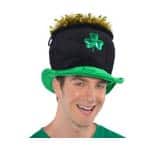 5. Pot of Gold Novelty Headwear
The pot of gold headgear is another popular symbol associated with Ireland and leprechauns. You can purchase this novelty headwear to showcase your reverence for the patron saint of Ireland on March 17th. The headwear is registered under patent number 672532 and it complements the leprechaun golf cover for an Authentic St. Patrick's Day celebration.
6. Leprechaun Golf Head Cover
The leprechaun head cover is an exciting St Patrick's Day patent to celebrate the patron's life. It bears the iconic red hair and beard, shamrock embroidery, and a buckle hat, making it a perfect gift for your golfing friend/family. Child-favorite leprechaun "Lucky" of Lucky Charms cereal and the slogan "they're magically delicious" also have a trademark.
Who was Saint Patrick?
Despite his prevalence, mainly the holiday set aside to celebrate the day of his death, St. Patrick's life remains surrounded in mystery. He was born in Britain in the late 4th century and would later be captured by Irish raiders. It's believed St Patrick turned to religion and became a devout Christian during his captivity. He would also escape captivity, become a priest and return to Ireland on a mission to convert more people to Christianity. Here are some interesting facts about the patron saint of Ireland:
• He Wasn't Irish: Some people assume the patron saint of Ireland isn't Irish, but he isn't. St Patrick was born in Britain, and his father was a Christian deacon. Surprisingly, Patrick's family wasn't particularly religious. It's believed his father took on the job because of tax incentives.
• He was Captured at 16: At the age of 16, Irish raiders captured Patrick and brought him to Ireland, where he would spend the next six years. St Patrick served as a shepherd outdoors and away from others during his captivity years. It's believed the solace drove him to his religion, after which he began having visions of converting pagan Irish people to Christianity.
• He Escaped Captivity: After six years in captivity, St Patrick escaped and walked nearly 200 miles to reach Britain. He would then report a second vision where an angel told him to return to Ireland as a missionary. Fifteen years of religious training later, St Patrick was ordained as a priest and sent to Ireland to minister to existing Christians and convert the pagans to Christianity.
History of Saint Patrick's Day
St Patrick's Day is held every year on March 17th, the date believed to be the passing day of the patron. Although current celebrations are boisterous, involving huge parades and green beer, St Patrick's Day is a holy day in Christianity. The modest religious holiday was established in 1631 to honor the patron saint of Ireland.
In its early years, St Patrick's Day provided a break from the fasting period leading up to Easter (Lent). People took the advantage to celebrate, feast and drink, but the day didn't become a recognized public holiday until 1904. The modern scene around the March 17th celebrations comes from Irish immigrants in the US.
Boston and New York saw the number of parades increase tremendously between the 1700s and 1900s. As the Irish population grew, so did the parades and celebrations. Festive enthusiasts began wearing green clothes, eating cabbage and corned beef, and attending massive parades.
St Patrick's Day is today a general holiday for Christians to celebrate with friends and family. It's a cultural celebration involving Irish beer, whiskey, and grand parades. Many people celebrate the feast to mark the commemoration of Christianity in Ireland and the works of St Patrick.
Patent Your Holiday Related Idea Today!
Investors can reap huge profits during holidays because people are willing to spend more on a memorable celebration. So if you have a unique invention related to St Patrick's Day or any other holiday, you can leverage the perfect timing by filing for a patent.