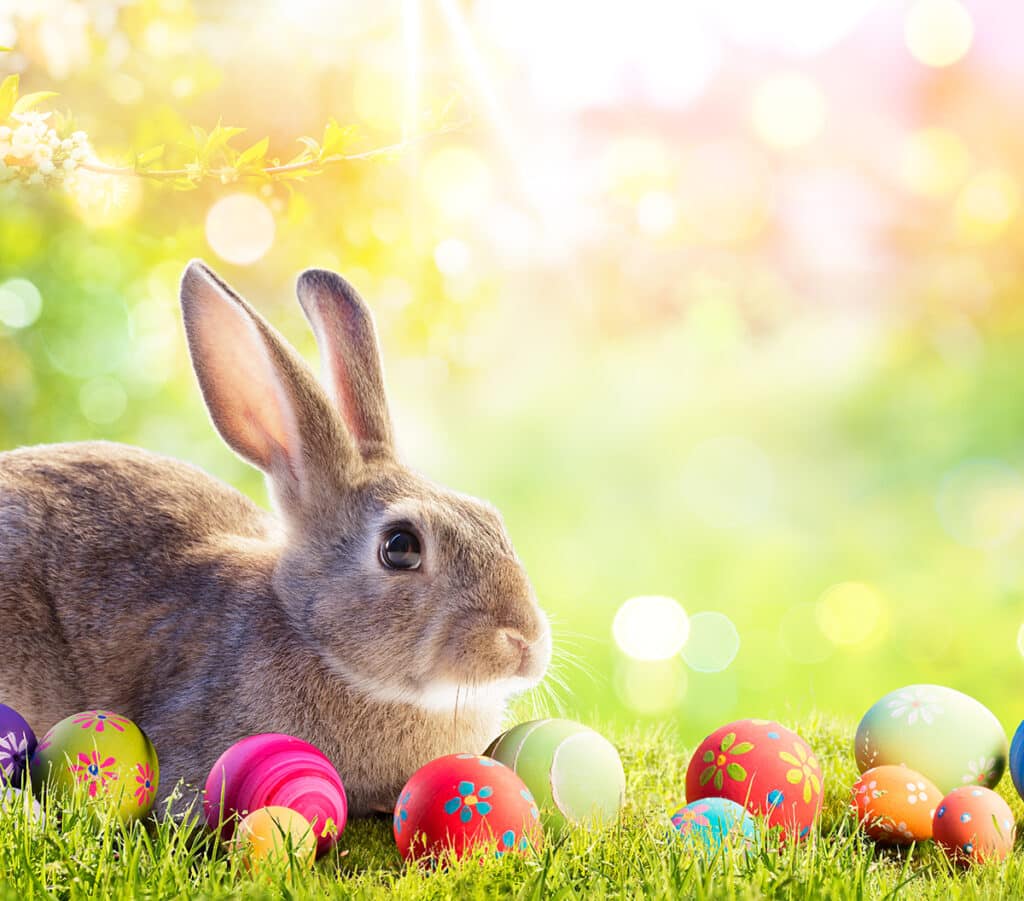 From the Easter egg dying and drying to hinged plastic eggs and cross burns, various Easter patents mark the holiday. This review explores some of the famous patents you can explore to join others in celebrating Easter. You'll also learn a bit of history about the holiday.

Easter Patent Application

You can patent ideas and inventions around pretty much anything. Patenting holiday-related inventions is even more lucrative because there's a seasonal demand every year. Easter is celebrated globally with food and gifts. Shops and confectioners keep innovating new ways to present and decorate Easter eggs. The US spends billions every year on Easter weekends, which is enough incentive to develop new inventions for celebrating the holiday.
Thousands of patent applications are granted each year for various Easter goodies. People celebrating Easter can find patents for anything Easter-related, including eggs, baskets, decorating devices, and presentations. You'll encounter everything from sticky Easter-themed door display decorations to edible confections. There's also room to develop and patent new ideas. If it makes celebrating Easter fun and more convenient, you should patent it.
Top 4 Easter Patents

Most people who celebrate Easter will likely have some bunnies, baskets, and eggs. Cheese, ham, and sweets are also part and parcel of Easter celebrations. Easter patents are innovations based around such traditions and practices and are registered with the relevant patenting agencies. Popular patents include decoration and coloring devices, but there are many more. Here are four of the Easter patents people have fun with during Easter celebrations:
1. Hinged Plastic Easter Egg Patent

The hinged plastic egg is one of the most common Easter patents. It is hollow plastic shaped in the form of an egg and can feature children's treats and other gifts inside. The egg has two halves connected with a unitary construction living hinge. It's then held in the closed position with a continuous peripheral rib and groove latch. When fully closed, the separation between the two halves is perfectly concealed.
Plastic Easter eggs can feature candy, chocolate, toys, figurines, or even a real egg. Contents of the egg appear inaccessible because the separation isn't visible, making them an intriguing toy for children. The plastic egg patent was issued to Erwin H. and Donald E. in 1978 and is one of the simple innovations you can use to celebrate Easter. Although the patent has expired, it's reminiscent of the good memories shared as kids exploring Easter egg treasures.
2. Easter Egg Dyeing & Drying Patents

Dying and decorating eggs is one of the fun activities to look forward to on the Easter holidays. Schools and communities decorate millions of eggs in the western world, calling for automation. Hand dyeing tends to be messy and may not be suitable if you need consistency when dying hundreds of eggs. The Easter egg dyeing and drying device effectively provides a solution for this issue. Its patent was awarded to Michael T. Helmer in 1986.
Helmer's invention was designed to address the messiness of drying and drying Easter eggs and received instant praise. The patent 4,573,586 has since expired, but the design remains and makes a straightforward process of dyeing your Easter eggs. You'll encounter various other patents for egg coloring and dying, considering the practice is hundreds of years old. Notable patents include No 3,848,564; device using a rotating clamp to hold the egg in place during decoration.
The egg decoration tool allows you to use a pen, paintbrush, or other decorative instruments to add unique elements to the outside shell as it rotates. Its mechanism is similar to patent US3358644, which features a rotating device holding the egg horizontally. You can use this invention to paint stripes and dots on eggshells. Egg decoration and dyeing patents are some of the most common, and each design has slightly different components.
3. Easter Chocolate Eggs Patents

Like most Easter patents, the chocolate egg patents are based around Easter eggs. Those celebrating the holiday can purchase commercial chocolate eggs or leverage free instructions offered in these patents. You can use patent US3961089, which explains making Easter chocolate eggs using special molds. It's simple and easy to apply and a family-friendly activity you can add to your list of things to do on Easter.
Those who fancy more complicated chocolate eggs can use patent No. 20120321750. With this patent, you can make complex confections with outer chocolate shells and a hollow interior. Like the hinged eggs, chocolate eggs can feature sweets, figurines, and toys in the space. The advantage is these Easter eggs have yummy homemade chocolate shells. You can even add marshmallows or other confections to make the entire chocolate egg edible.
4. Easter Hot Cross Burn Patent

The hot cross burn has an exciting history dating back to the 12th century. A monk branded a cross on his Good Friday burn and became the first to celebrate the Easter holidays in such fashion. Fast forward to today, and the Easter hot cross burn is more popular than ever. It's essentially an egg with a branded cross and comes in many varieties. You can find the instructions for adding a cross to your Easter burn in the 1963 patent GB1017524.
The patent describes decorating a Latin cross with three arms of equal length and another arm longer than the three. You can make the cross edible by using different food items like rice paper, starch paper, or other edible baking products. One great thing about the Easter egg burn is its versatility and ability to add superstition to Easter storytelling. The cross on the burn will protect it from growing mold, protect the kitchen from fires or keep you sailing safely!
History of Easter, Name Origin and Facts

If you're into celebrating Easter weekends with patents and egg baskets, there's more to learn about the annual holiday. Everyone knows Easter as the day on which Christians celebrate their belief in the resurrection of Jesus Christ. Based on unique calculations, it can fall on any Sunday between March 22nd and April 25th. The date determination bred controversies in the past before the Council of Nicaea decreed a date in year 324.
Easter falls on the first Sunday following the first full moon appearing after March 21st (spring equinox). The Eastern Orthodox churches used the Julian instead of the Gregorian calendar for calculations. Since the Gregorian calendar is 13 days ahead of the Julian calendar, these churches celebrated Easter much later than the Roman Catholics and Protestants. The phrase Easter has many explanations for its origin.
Some maintain Easter originates from the word "Eostre/Eostrae," an Anglo-Saxon goddess of spring and fertility. Others insist its roots are the Latin phrase "albis (alba in plural)," which refers to "dawn" in English. The word albis was first translated to eostarum in Old High German, the precursor to modern English. Although Easter is considered a Christian holy day, many observe its roots in pagan celebrations, particularly the goddess Eostre.
Patent Your Easter Idea Today!

Humans are inherently creative and want to keep holidays interesting and refreshing. From Christmas trees to Valentine's Day bon-bon and flowers, it's not uncommon to celebrate holidays in unique style. Easter comes with a selection of items, including bunny rabbits, chicken, and egg baskets. Have an idea that you'd like to patent? Don't wait any longer. Take advantage of the perfect timing to patent your invention.