Spotlight Inventor - Matthew (Matt) Poalillo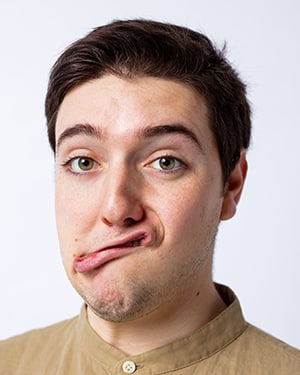 Meet Matthew (Matt) Poalillo
Inventor of The Incredible Straw 
Describe your invention in five words or less:  
fun re-shapeable reusable sustainable straw
Why did you create your invention?
 I invented The Incredible Straw to bring fun, creativity, and accessibility to the reusable straw space. There's great strides of sustainability and eco-consciousness within the reusable straw space, but I felt it needed an element of fun and creativity to make being eco-conscious something people are excited about rather than just okay participating in.   3.  When I am successful, I would use the platform of The Incredible Straw to showcase how problem solving can be a fun process. There's so many issues today that need solving, and to be excited about discovering those solutions is what will incentivize people to follow through with making them happen. That's what I hope to do with The Incredible Straw, inspire people to find the fun in problem solving.
Favorite famous inventor? 
Hedy Lamarr. Hedy was an Austrian actor, activist, and pioneer in technological advancement, laying a large majority of the groundwork for Wifi and Bluetooth technology. Without her innovations, we wouldn't be able to connect as a country, heck, as a world! Hedy was controversial, outspoken, and strong. What inspires me most about her was the fact that she was able to pursue all her interests while also making an outstanding impact on the tech community both in her time and in ours. Her idea of "frequency hopping," prevented the bugging of military radios in WW2, helping American soldiers keep their plans of liberation a surprise against The Axis Powers. The credit for her technology was given to her male counterpart George Antheil, which was a common occurrence for most female inventors and pioneers, so I'm glad her story is openly and accurately portrayed today! As an actor myself, her story inspires me to know that I can pursue all of my dreams and make lasting positive impacts in the world. 
How do you spend your free time?

What free time? I believe there is only one life to live, so it's important to actively and radically pursue your goals, dreams, and ambitions. Sometimes these pursuits are long processes, which I know my fellow inventors/entrepreneurs can relate to, but that is okay!   *   I jest when I say "what free time?" because although I think it's important to pursue your ideas, it's just as important to pursue a balance of zen. For me, that zen is video games, TV, and cooking! Maybe more-so eating… but I do love to cook.
Who would play you in a movie about your life?

Zendaya. I refuse to explain any further.