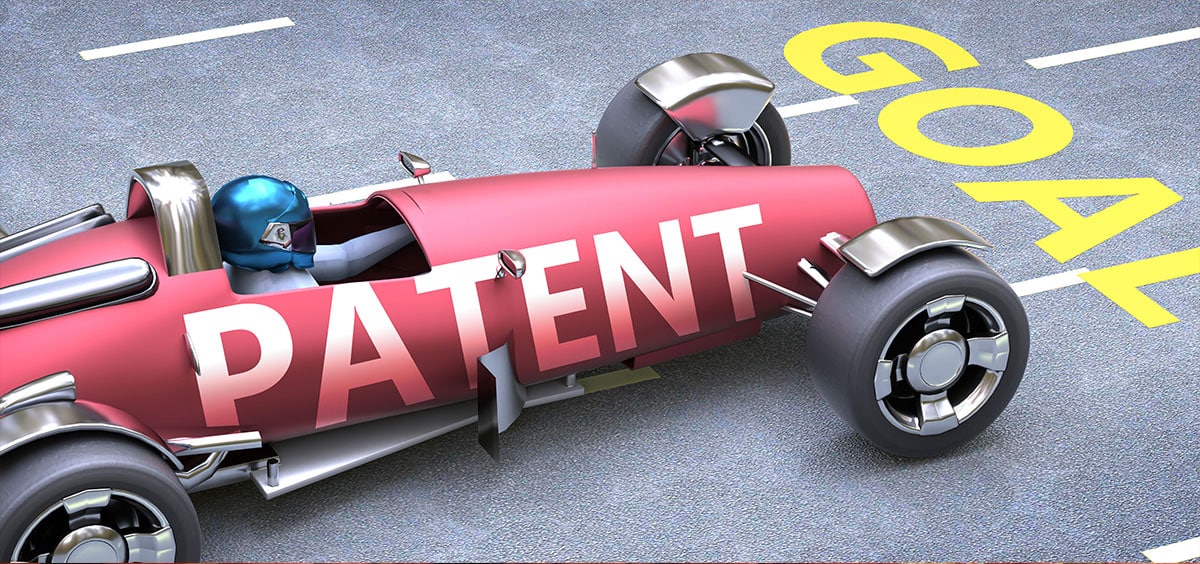 If you've got a great idea for a new product, invention, or process, you'll want to think about getting a patent. A patent gives you the right to exclude others from making, using, or selling your invention in the United States (or U.S. territories) for a certain period. But before you can get a patent, you need to understand the process and requirements. Here's an overview of what you need to do to get a patent on your invention. To get a patent on your invention, file a written application with the United States Patent and Trademark Office (USPTO). Include claims that describe what makes your invention unique, as well as drawings or other types of supporting materials. Once your application is filed, it will be assigned to an examiner who will determine whether it meets all the requirements for granting a patent. If so, congratulations! You are now the owner of a valuable piece of intellectual property! otherwise; keep reading…Even if your idea is not exactly novel or doesn't seem very complex at first glance (remember: even something as seemingly simple as Velcro was once patented!), there are still ways to make it eligible for protection under U.S. law. Different types of patents have different requirements but understanding the basics will put you on the right track toward protecting your invention and turning it into a commercial success! Read on to learn more about patents and how they can help turn your big idea into reality."
Do your research – make sure you understand the process and what is required
Knowing the patent process is key to submitting a successful patent application. If you lack knowledge of patent law and regulations, it's important to do your research beforehand so that you can have the best chance at a successful patent outcome. Take time to understand what is required so that you don't forget any crucial information when applying. Educating yourself on patent law and researching other patent applications in your area of expertise are essential first steps in the patent process. Doing research helps make sure that nothing falls through the cracks and that your patent request has all the components it needs for approval.
Draft a patent application – this can be done with the help of a lawyer or online resources
Drafting a patent application is an important process for inventors and businesses to protect their ideas and products from imitation. The task can be completed with the assistance of a patent lawyer, or by leveraging a wide array of online resources, such as websites and explainer videos. After an inventor has assembled the necessary paperwork, which can include photographs and drawings of the invention, it is essential to submit the application before someone else creates or markets something similar. A lawyer can help ensure all pertinent information is included in the application and advise on secondary protections that may be desirable to explore, such as registering the invention in other countries. While doing so can require substantial time and money, it can ensure comprehensive coverage when pursuing legal action arising from infringement if necessary.
File your application with the USPTO – you will need to pay a filing fee
The USPTO can help you protect your intellectual property and the first step to filing an application is to pay a fee. It is important to understand the different types of fees, including basic filing fees, search fees, and extension fees. Understanding the types of available fees is key so you can determine what exactly you will need to pay. Filing a patent application with the USPTO is not free – you will need to make sure that you have accounted for all associated costs before submitting your application. In general, it's worth it to invest in protecting your ideas during this initial process; as they are invaluable to your business.
Wait for a decision from the USPTO – this can take several months to over a year
It can be an agonizing wait for a decision from the United States Patent and Trademark Office (USPTO). Depending on the nature of your application, it can take up to several months or even over a year before you receive any kind of response. In most cases, a USPTO examiner will review the submitted materials needed for approval and may send out additional requests. Once everything is properly submitted and processed, you'll finally have an answer to your application. Although this process can seem daunting, it is important to remember that delays should not always be interpreted negatively but instead should be seen as part of the natural lifecycle of your invention's patent application.
If your patent is approved, you will need to pay maintenance fees every few years to keep it active
If you have a patent approved, you can reap the rewards of your invention for years to come – but only if you keep up with necessary maintenance fees. Generally, these fees are paid every three-and-a-half, seven, and fourteen years after the original patent is granted. The amount of the fees depends mainly on when they are due; those due earlier tend to cost less. Additionally, these fees vary by country and type of patent so it's important to research payment requirements before submitting any application or renewal paperwork. Paying maintenance fees on time is essential since failure to pay them will result in the expiration of your patent rights and protection.
Inventing something is a process that requires careful planning and execution. If you have an invention idea, the first step is to do your research and make sure you understand the patent process and what is required. Once you have done your research, you can draft a patent application with the help of a lawyer or online resources. After your application has been completed, you will need to file it with the USPTO and pay a filing fee. You will then need to wait for a decision from the USPTO, which can take several months to over a year. If your patent is approved, you will need to pay maintenance fees every few years to keep it active. Submit your invention idea for a free review today.