Famous Halloween Inventions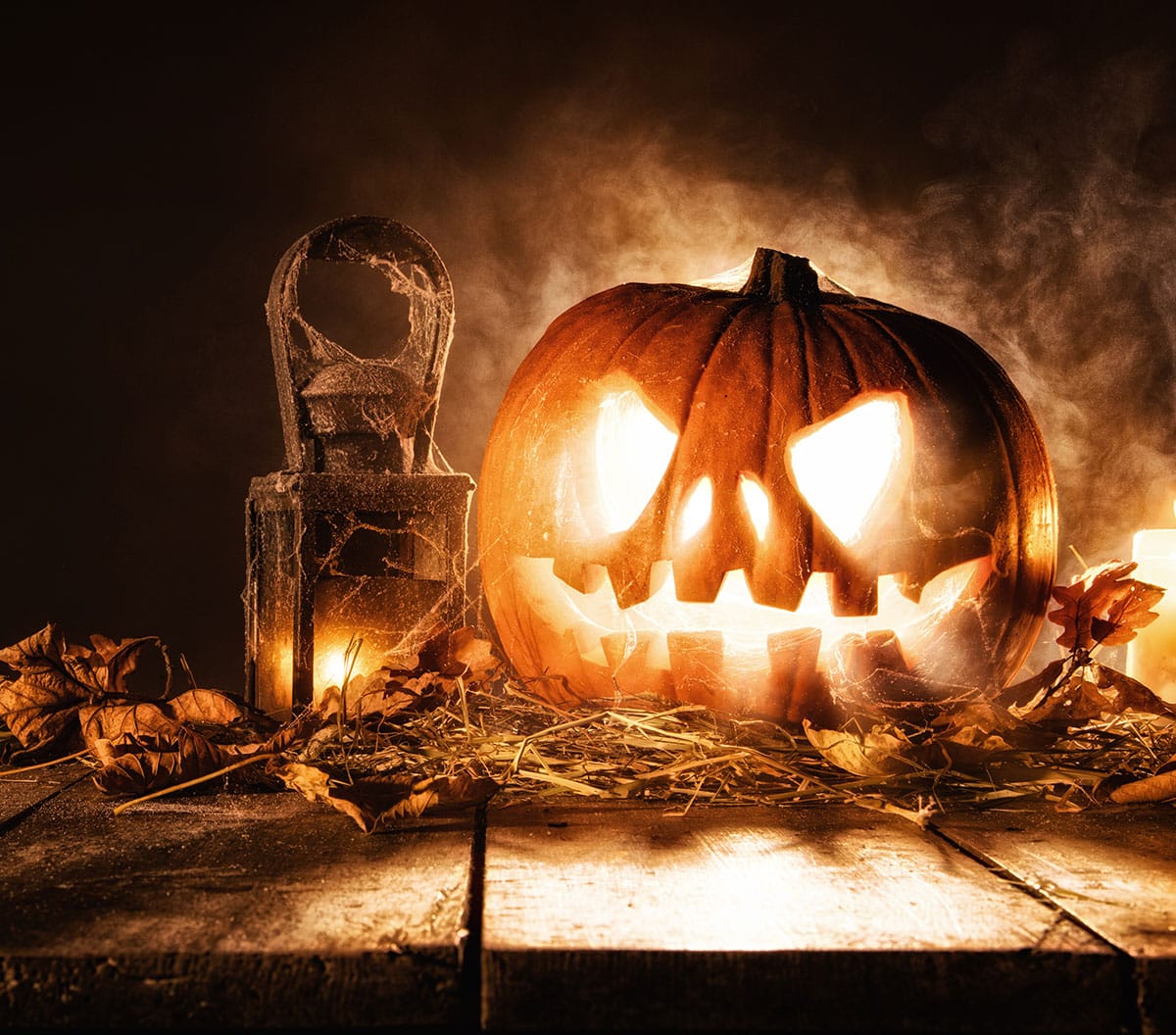 Halloween is one of the most exciting holidays everyone looks forward to in October. It's the time for spooky costumes, pumpkins, horror decorations, and scary movies. As the technology sector keeps changing, this day keeps getting more exciting each year. Read on to discover some of the most famous Halloween inventions.
Talking Skulls
Talking skulls are exciting and more custom-friendly, hence a popular choice for most people. While they seem familiar, their history dates back to the late 2000s. Talking skull inventors have since made changes, giving these animatronic characters the ability to speak.
The original talking skulls used a more primitive system than present-day skulls. They featured a small DC motor that winds up a string to open the skull's jaw. You spoke into a microphone, and the sound moved to a small audio amplifier. After speaking, the string could pull the jaw back into its closing position.
Present-day talking skulls feature eyes, mouths, and motors that move these spooky specimens. These Halloween inventions come with a remote controller for easy operation. You get the freedom to program and operate the device as you like.
If you're planning a Halloween party and want to entertain your guests, use talking skulls. These inventions give you convenience, style, and simplicity that traditional skulls couldn't.
Bleeding Costumes
Alan Geller secured a patent for this Halloween invention in 1998 (US 6093475A). A bleeding costume innovation consists of a costume piece that includes a multilayered mask and a tiny pump. The pump injects fluids or fake blood into the costume through multiple bleeding orifices.
Geller created this bleeding costume to help people best enjoy their Halloween. The scary element of a bleeding costume is unique. You get the chance to dress up the outfit and pump blood all over it to entertain or scare people. If you don't squirm at the sight of blood, consider using the bleeding costume.
Pumpkin Carving Kits
A pumpkin carving kit is an invention by Paul John Bardeen in the 1980s. It is a set of tools such as:
16 fun pattern sheets

10 Teflon-coated saws

3-different sized drills

2-scoops

3-steel-tipped pokers
Bardeen developed these tools for carvers to design their pumpkins during Halloween. They make it easy, fun, and quick to carve into your pumpkins.
You design or add even the finest details to your pumpkins more creatively and safely than ever. The results are a scary jack-o-lantern or an artistic carving.
The notion of families carving jack-o'-lanterns together is what inspired this Halloween invention. Bardeen created pumpkin carving tools to help his family carve safely without knives. Today, pumpkin carving kits come with exciting patterns for added creativity.
If you want to get a spooky decoration from a plain, old pumpkin for your Halloween celebrations, consider using a pumpkin carving kit. It has various tools that simplify your pumpkin carving processes.
Bug Tapes
A bug tape is a mesmerizing Halloween candy and invention, made to be delicious and creepy. It's a perfect treat that gives you a better way to enjoy your mid-fall season.
The candy is gummy, and you can eat both the gummy bugs and the tape. It has a realistic spooky design that seeks to bring a sweet twist to traditional gummy candies. Bug tapes are excellent Halloween inventions, as only a few people know they exist.
College friends Bill Ward and Adam Adams partnered as the inventors of the bug tape. They invented this treat while on a fishing trip. Their licensing agent inspired them to try candy concepts about ten years ago.
Ward and Adams chose bugs for their play value, including the icky and creepy appeal. The candy concept was compact and novel and still won the hearts of many people during Halloween celebrations.
Full-Body Animatronics
Animatronics is a perfect invention for creating the most haunted-looking house in your neighborhood. These Halloween inventions are super creative, detailed, and creepy, especially giant animatronics, making them perfect decorations for your front lawn.
Abraham Lincoln first created animatronics to mimic traditional flying ghosts and massive monsters. These creatures have been common for entertaining people in theme parks and films. With the changes in technology, animatronics have evolved since 1963.
Modern-day animatronics are scarier with varying details, sizes, and designs. They have features such as:
Stiff limbs

Swift movements

Glowing throats

Fire-red eyes

Menacing scowls

Wild shaking

Facial features
These features are sure to scare anyone walking by your home during Halloween. They give a realistic and frightening appeal to make your celebrations fun.
Digital Decorations
Digital decorations are inventions by Ryan Franklin Darling. In 2016, he was granted a patent for this innovation (US9451245B1). It's a three-dimensional scanning and digitizing technology for your home.
You pop the CD recording into your computer and connect your projector using an HDMI cable. Then display images of ghosts and ghouls on your home's exterior, making it look like a haunted mansion. This scares off trick-or-treaters and on-lookers.
Digital house projectors are a unique way to decorate your home for Halloween. These inventions add a unique, animated, and realistic effect to your outdoors. They help you incorporate scary or horror movies into your Halloween celebrations.
Fog Machines
A fog machine offers a creepy and ghostly Halloween experience. The device produces smoke in haunted houses to distort visitors' vision. It's another excellent addition to make your lawn look haunted.
Richard Bruch Glickman invented the unique effect of smoke for use in TV, film, and theater. His expertise in lighting, stage designing, and the film industry inspired this invention. You'll enjoy strange or frightening smoke when you use a fog machine this Halloween.
Spider Web Maker Guns
A cobweb maker gun is a great way to transform your home into a horror house this Halloween. The tool features a body with a handle, a discharge nozzle, and a trigger. You connect a source of pressurized air to the inlet and secure it to the gun's grip.
The hand-held web maker gun releases a stream of pressurized air and hot glue through the nozzle. As you move the gun over the target area, the spider web-like particles dry and cool faster. These realistic cobwebs are perfect for creating a scary moment for your visitors. This Halloween invention from Mathew D. Mangelsen earned its patent in 2011.
Animatronic (Robotic) Heads
A robotic head without a body will surely give your visitors and trick-or-treaters Halloween chills. The automated head offers an extra eeriness by swiftly moving its head while making sounds. It makes an excellent Halloween prop for indoors and outdoors on the porch.
Automated Door Knockers
Andrew G. Avinger is the patent receiver of the automated door knocker invention. The invention features a motor, sound generator, motion sensor, and integrated circuit board. Its housing is attachable to the door with a special device or hang-it over the door.
The automated door knocker plays a recorded message, greeting, music, or sounds at the door when you operate it remotely. When the homeowner approaches the door, the device senses the proximity of a person to the door and stops playing. It commences knocking as soon as the homeowner leaves the door. These simultaneous plays are scary as the homeowner doesn't find anyone at the door.
Get Help Finding the Best Halloween Inventions
If you're looking to add a twist to your ghoulish day, consider one of the above Halloween inventions. Each invention is unique and creepy enough to spook trick-or-treaters and visitors. Rest assured; they'll get you and your visitors in the Halloween mood.