Famous April Patent: The Roller Skate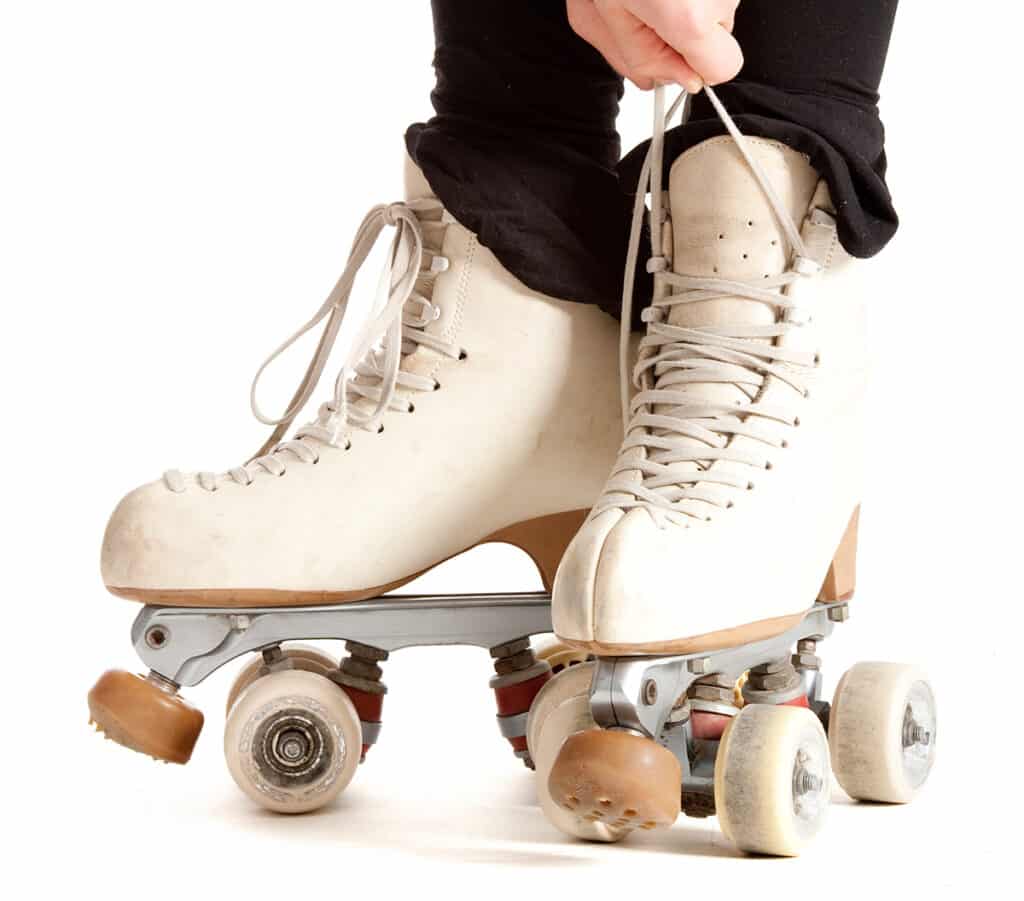 Roller skating is a popular and a favorite recreational activity among many people worldwide. Individuals use shoes fitted onto wheels, known as roller skates, to glide across surfaces. Roller skates are extensively used across other competitive sports, such as speed skating, figure skating, hockey and dancing, among several others. Roller skating is a sport for some, a hobby, or even a mode of transportation for others.
Have you ever wondered about how roller skates came to be? How have they evolved? And what does the future hold for roller skates? The article answers these questions.
Origin of Roller Skates
The first roller skate is believed to have been invented in London in the 1960s by John Joseph Merlin. In April 1869, Isaac Hodgson received patent #88,711 for the roller skate, but the history and evolution of roller skates date back to the early 1700s.
In the early 1700s, an unknown Dutchman in Holland wanted to ice skate in the summer. During this period, ice skating was a widespread mode of transport in the frozen canals during winter. The inventor fulfilled his wish of skating on dry land by nailing wooden spools to wood strips and fastening them to his shoes. His invention was named Skeelers.
Later in the century, in 1760, Joseph Merlin, an inventor and instrument maker, made a grand entrance into a masquerade party wearing metal-wheeled boots. Merlin included the vitality and glamour of gliding into the party while playing the violin in his quest to make a grand entrance. Unfortunately, the inventor crashed into a mirrored wall, which led many people to ridicule the idea of roller skates in society.
It was until the 1800s that the modern popularity of roller skates took shape. For instance, in 1818, the premiere of a German ballet in Berlin known as Der Maler oder die Wintervergn Ugungen, translating to 'The Artist or Winter Pleasures' saw roller skates make a graceful entrance into society. Initially, the planners intended to have ice skating at the event, but it was impossible to produce ice on a stage; therefore, ice skates were substituted with roller skates.
The first patent for roller skates was issued the following year in France to Monsieur Petibledin. The roller skate was made of a wood sole attached to the bottom of a boot. The wood sole was fitted with rollers made from copper, wood, or ivory.
An interesting turn of events regarding the acceptance of roller skates in society occurred in 1840 in Berlin. Corse Halle, a beer tavern, had barmaids serve patrons on roller skates. It was a practical decision that saw roller skates shift from sporting to being widely accepted in dry land skating by the public.
In 1863, an inventor in the United States, James Plimpton, made roller skaters more unique. His roller skates were fitted with two parallel sets of wheels, a pair under the ball of the foot and another under the heel. The wheels were made from boxwood and worked on rubber springs. These were the first dry land skates to maneuver in a smooth curve. Plimpton's design is believed to have birthed the modern four-wheeled roller skates that could turn and skate backward.
The Evolution of Skates over the Years
Since the 1800s, roller skates have undergone a massive transformation attributed to roller skating becoming a popular and competitive sport and recreational activity. The rapid advancement in technology also influenced the growth of roller skates substantially.
For instance, in the early 1900s, the first public skating rink was created in Madison Square Gardens, New York. Due to popular demand, several others were opened across the United States, which also saw Europe adopt the same trend. Roller skating became so immensely popular that it inspired the development of various versions, including polo skating, competitive speed skating, recreational indoor and outdoor skating, and ballroom roller dancing.
In the 1960s, ‌new plastic technology saw novel roller skates designs that had more efficient wheels, but it was until 1979 that roller skates experienced a massive redesign. Two hockey players, Brennan Olson and Scott Olson, found an antique pair of roller skates that used the design of the in-line wheels. The design inspired the two brothers to remodel roller skates using modern materials; their design used polyurethane wheels attached to ice hockey boots and added a rubber toe-brake.
Since then, innovative roller skates have been sold massively to the public and athletes through corporations. They have also undergone a significant transformation. For instance, polyurethane material was replaced with a glass-reinforced thermoplastic resin to cut the weight of the skates by nearly half. Modern skates are also fitted with active brake technology (ABT), which increases the safety of the skaters.
The Future of Roller Skates
Having seen the origin of roller skates and their evolution, one cannot help but wonder what the future holds for the famous invention.
Currently, roller skating is almost present in every corner of the planet. Roller skates have become more affordable and accessible for people of all walks of life and ages. Roller skating is extremely popular, and this is not about to change anytime soon.
The demand and use of roller skates are expected to grow. As highlighted above, roller skates are used for sports, hobbies, recreational activities, and transport. Recent studies show that roller skating will be a great option for keeping fit and healthy. It will be a great workout for many and a way to elevate moods. Roller skating achieves the same results as jogging, running, or aerobic activity, except it is more fun. Since people are in constant pursuit of happiness and ways to keep fit, the sale of roller skates is about to skyrocket.
Roller skates with artificial intelligence (AI) sound like a wild dream, but it will be a reality in the near future. AI technology affects every aspect of life today, including how we work, connect, interact, and school. It is present in smartphones, watches, computers, home appliances, cars; AI is practically all around us. Companies like Riedell have demonstrated the impact technology can have on roller skating. Therefore, roller skating integrated with AI is highly likely. The technology will enable skaters to avoid bumps and obstacles or even skate autonomously without taking control of the skates.
Closing Remarks
Roller skate is a remarkable invention that has continued to impact the world. The invention created sports, hobbies, and a means of transport. Today, established firms are dedicated to making quality and safe roller skates for skaters. They achieve this by leveraging technology and its numerous capabilities. The world has seen what technology can do with roller skating. Therefore, the idea of AI-powered roller skating in the near future is not far-fetched. We only need to stretch our imagination a little longer.