3 Inventions You Didn't Know Were Made By Mothers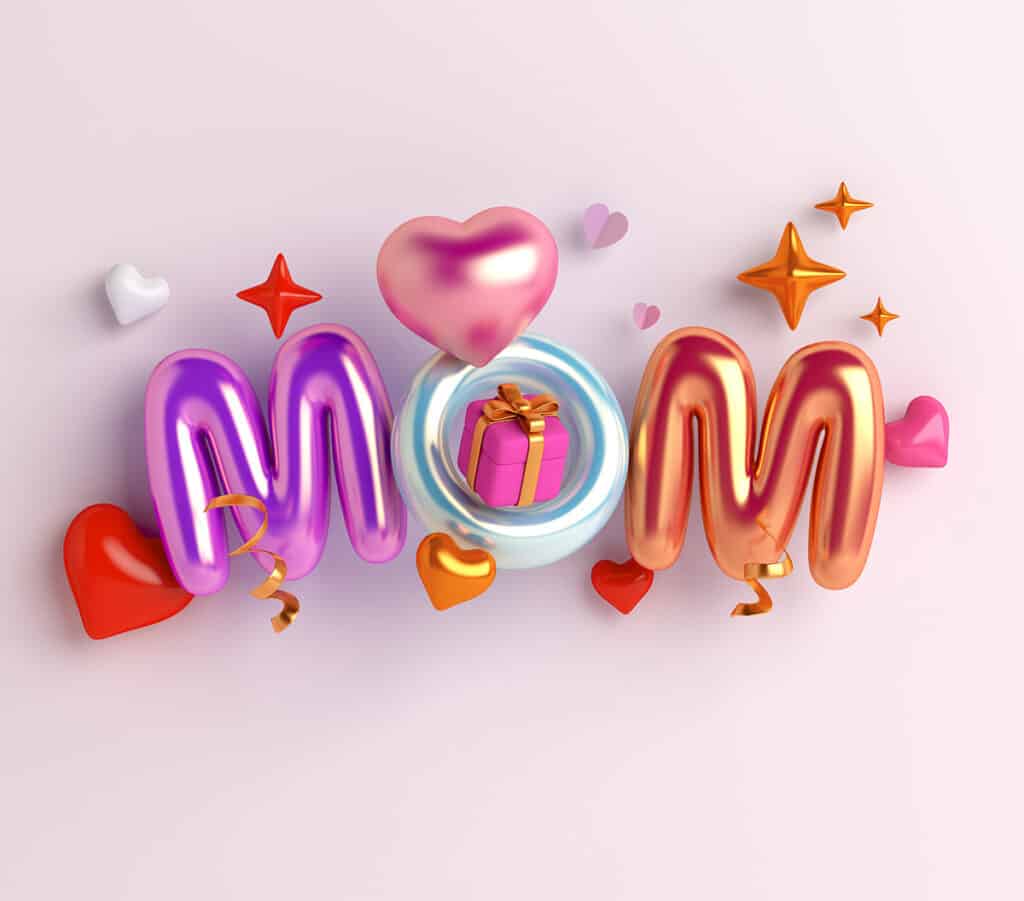 We all know moms are the best.
They're always there for us, helping us out whenever we need it, and giving us advice on anything from our love life to our careers. But did you know that moms are also the most innovative people out there? That's right: a majority of patents have been filed by mothers.
We thought, what better way to celebrate Mother's Day than by looking back at some of the moms who invented things that have literally changed our lives? The inventions you'll see below aren't just things that make our days easier or more fun—they've completely changed how we do business, how we connect, and even how we get from place to place.
Let's take a look at 3 great inventions done by mothers.
1. Sarah Guppy: The Clifton Suspension Bridge
The Clifton Suspension Bridge is a popular tourist attraction, and it's pretty much considered a landmark in Bristol. But did you know a mother was involved in its design?
Meet the Woman Behind Britain's Most Famous Bridge.
Sarah Guppy was an English inventor and mother of 6 six children notably Thomas Guppy and a wife of a Bristol industrialist.
Born in 1770 in Birmingham, England, Sarah's life was pretty typical for women at that time—except for the fact that she was exceptionally curious and creative. She was interested in engineering, which was completely out of character for a woman back then. But Sarah didn't let that stop her. Instead, her curiosity led her to inspire what would become the Clifton Suspension Bridge—a bridge that spans across the Avon Gorge and River Avon linking Clifton to Leigh Woods.
Guppy patented her idea of "erecting bridges without arches"in 1811 but it wasn't until Isambard Kingdom Brunel made use of the patent that it came to fruition.
However, in the construction of Telford's Menai Bridge, she claimed credit but it is reported that Sarah waived fees for Telford's use of her idea and claimed that her concern was for the public benefit rather than her own.
Sarah also claimed another string of patents either in her name or a family member's name. She helped her husband invent a type of nail that had a flat head, patented tea, and coffee urns that keep toast warm, and also filed a patent for a candlestick that makes a candle last longer.
At the age of 60, Sarah was extremely wealthy and published books such as 'Mrs. Guppy, Instructive and entertaining Dialogues for Children', and the profits made from the sale of the book were used as charity for girls in bristol.
Guppy died in 1852 aged 82 years as an inspiration to young women architects and innovators all around the world.
2. Bette Nesmith Graham: Liquid Paper
During this mother's day, we celebrate single mothers who have helped shaped the course of history through their brilliant innovations.
Bette Nesmith Graham, a single mother, was born on March 23, 1924, in Dallas, Texas. She was the only child of Christine Duval and Jesse McMurray. Bette's mother ran a knitting store where she taught her how to paint. Her father was a salesman and worked in an automobile parts store.
She attended Alamo Heights School and by the age of 17, Bette left school and got married to Warren Nesmith a soldier who fought in World War II. They later divorced in 1946.
Liquid Paper
In 1951, Bette Nesmith Graham, a divorced mother who was working in all kinds of odd jobs to sustain herself and her young son landed a job as a secretary at Texas Bank and Trust.
She was unhappy with her work because she had to deal with so many typos and mistakes on documents she typed for her boss. To make the situation worse, the advancement in typewriter technology from the fabric to carbon ribbons a more responsive keypad, made it easier to make typing errors and more hard to correct them.
With the painting skills her mother taught her she decided to use a white paint-like substance called watercolor to cover up mistakes instead of retyping entire documents. The substance worked well, but it took hours to dry and smelled awful, so Graham developed a better version herself by mixing white tempura paint with water in her kitchen blender. This paint helped her to correct the typing mistakes without her boss noticing.
On nights and weekends, she worked on perfecting her invention: a fluid that you could brush over your errors without smudging or damaging the paper. Bette then gave this product to her friends and soon all the other secretaries around were demanding it.
With the help of her son, Michael Nesmith, and his friends, she prepared bottles for her customers and made little profit despite working late at night and even on the weekends.
Nesmith used this mixture for two years, putting it into bottles labeled "Mistake Out," before deciding to market it as a commercial product called Liquid Paper in 1956. In 1958 left her job at the bank though some stories say that she was fired after starting her own company.
Her product began to be popular and got featured in office-based magazines and got her first breakthrough when IBM placed an order for 500 bottles of Liquid Paper.
The bottles were originally sold out of her apartment, but as demand grew, she hired independent salespeople to market Liquid Paper.
Liquid Paper grew exponentially and by the year 1968 had its first plant in Dallas, Texas with 19 employees. That same year her company sold over 1 million bottles. In the later years, she moved her company to a larger building and acquired modern types of equipment that could produce up to 500 bottles a minute.
With its creamy texture and opaque color, Liquid Paper soon became a standard part of office supplies across the US and Canada. In 1979, Bette sold Liquid Paper to Gillette for $47.5 million in cash.
As time went by, Bette became a wealthy woman and established two charitable foundations, the Gihon foundation which collects artworks by women, and Bette McMurray Foundation which assists women in need
3. Victoria Knight-McDowell: Airborne
When Mother's Day comes around, we are reminded of all the amazing things our mothers did for us when we were sick. They took care of us and made sure we felt loved.
In 1993 Victoria Knight-McDowell, a mother of three and a California schoolteacher at the time noticed one of her students had a cold. She was concerned that this child would spread the illness to her other students and started thinking about how she could help prevent it from spreading.
One day she saw one of her students—a waiter at a restaurant—using zinc lozenges during his shift and asked why. He explained that he used them because they helped him with his cold while working close to people.
Airborne: Catch It, Cure It, and Move On.
Victoria did some research and learned that zinc and vitamin C have immune-boosting effects, and have been shown to reduce the duration of the common cold when taken at the first sign of symptoms.
Based on this research, she developed a chewable tablet that contained those two ingredients and began sending them home with her students, who loved them. Before long, everyone who tried Airborne felt great. And they all started asking Victoria to make more. That's when she realized that other people needed her to stay healthy too.
Victoria took 5 years and spent $75,000 on lab equipment and research to perfect her product, which she named Airborne, that wiped out cold when taken just as symptoms appeared.
In1998 Victoria Knight received a patent for Airborne. Her patent lists her as its inventor. she later quit her teaching role in the year 2000 and focused on managing Airborne. By the year 2005, Airborne annual sales rose to $100 million and the year later she sold her company to a private firm.
Get Inspired
And there you have it. A list of just a few of the amazing inventions that mothers came up with over the years. We're sure that there are millions more inventions out there just waiting to be discovered by someone who sees how something could be done better.
So if you're looking for inspiration this Mother's Day, why not take a look at the problems in your own life and see if you can invent something to fix them?