The Frisbee: How to Sell an Invention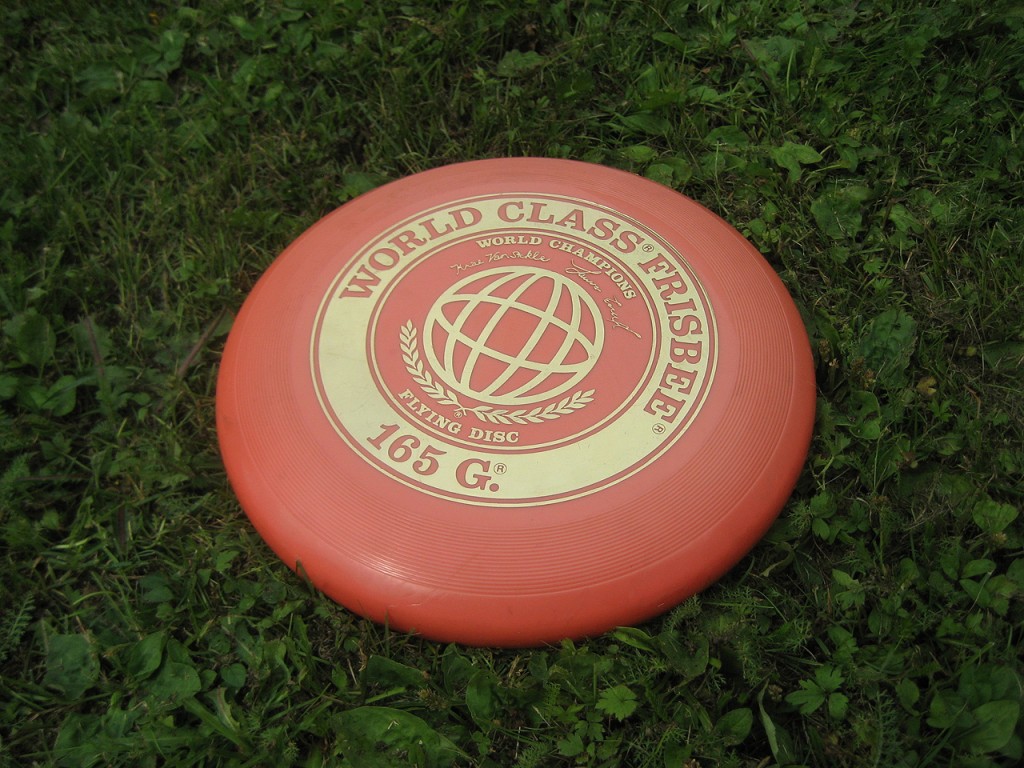 Before there was Jim Morrison of The Doors (1960s recording group famous for "Light My Fire" and other Top 40 Hits) the star of the family was Uncle Fred Morrison. In fact, The Doors' first record might not have been made if it weren't for royalties earned by Uncle Fred. On September 30, 1958 Walter Frederick ("Fred") Morrison was awarded Design Patent #:183,626 entitled Flying Toy. Unlike his nephew who left us too soon at 27, Uncle Fred Morrison passed away after 90 good years on February 9, 2010.
The idea for a flying disc toy came to Morrison in 1937 as he and his wife to be, Lu, threw popcorn can lids to each other on a Santa Monica, California beach. Fred and Lu soon developed a small beach business making and selling a sturdier version called – "Flying Cake Pans."
Morrison held onto his idea, and learned a little bit about aerodynamics, while serving as a P-47 Thunderbolt pilot in World War II. After the war, and after serving as a Prisoner of War for 48 days, Morrison returned to his flying cake pan invention idea. In 1948 a partnership was formed with Warren Franscioni to make "Whirlo-Way" flying saucers and sell them at fairs. Costs proved to be too high to really go commercial. Not giving up, Morrison and Lu designed the first generation of flying toy discs in 1955 calling it "Pluto Platter".
Later in 1957 Fred and Lu sold their "Pluto Platter" rights to the Wham-O Manufacturing Company. A design patent application was filed on July 22, 1957 in the name of Walter Frederick Morrison under the technically descriptive name of Flying Toy. Wham-O continued to sell its new flying disc toy as the "Pluto Platter", but in 1958 the name was changed to "Frisbee."
The registered trademark name "Frisbee" originates from The Frisbie Baking Company of Bridgeport, CT, the maker of pies sold to New England colleges. Throwing the empty Frisbie pie pans was a popular activity for students on college campuses. So when the bakery ceased doing business in 1958 with Wham-O looking for a new name to jump start sales of their flying disc, they adapted the baking company's name by replacing the "ie" with an ending double "e" for "Frisbee". Today Wham-O and Frisbee are part of Mattel.
And there you have it — the story of Fred Morrison's invention that started on a California beach in 1937 and ended in 1958 with the adoption of the name "Frisbee".