Somebody Stole My Invention... Now What?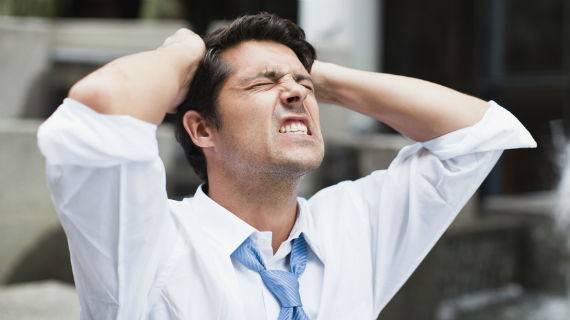 A couple of years ago I was heading to the PGA Show in Orlando, FL to meet with two different companies that were interested in licensing my invention and distributing it through major retail chains.
If you've never been to a national industry tradeshow before, it can be very overwhelming. I went a day early to figure out where everything was so I wasn't rushing around before my meetings the following day. As I was wrapping up my day, I walked through the booth of one of the largest brands in the golf industry when laying on the floor right before my eyes was my exact invention.
Everything was the same… the size, the packaging, the cost and even the name was my original name for the product. How was this possible? I was convinced that somebody sold me out and gave my invention away. The product was invented in my basement and only close friends and family had ever seen it live.
The meetings the next day were a disaster as you would expect. The companies were no longer interested. I was furious. I lost all the time and money I spent on my invention. Even worse, I lost my invention and now a big corporation is going to get rich off of it. I was not about to take this lying down.
The first thing I did when I got back was had a Cease & Desist letter sent to the company. Well, a couple of days later the head of Marketing called from their company and read me the riot act. The Cease & Desist definitely got their attention and they were not happy in the least.
A couple of days later I received a voice message from their Intellectual Property counsel. I looked up the person and saw that he and his firm represent many big corporations and often appear on the Today Show for legal advice. I realized that I was a bit out of my league and reluctantly made the call back. He informed me that it did appear that I beat them with my patent filings and that I had priority rights.
He said that the company will sell through their inventory with my approval and they will not produce any additional units. So, I got what I wanted right? They stopped promoting and selling the invention.
Or… did I really get what I wanted? Would it have made more sense to contact them politely and work together on promoting the product? After all, they already started production so they obviously liked the idea. I had patent rights so it probably would have been easy to coordinate a licensing deal with them. Instead, I forced them out of the market which took me several years before I ever started selling any real volume.
In hindsight, I should have approached them much more amicably and left the attorneys out of the equation. My advice to others is to consider this experience if you see a similar product to yours and contact the owners directly. There is a high probability that they are unaware of your patent and would choose to work out a fair licensing deal with you.