Protection Without A Patent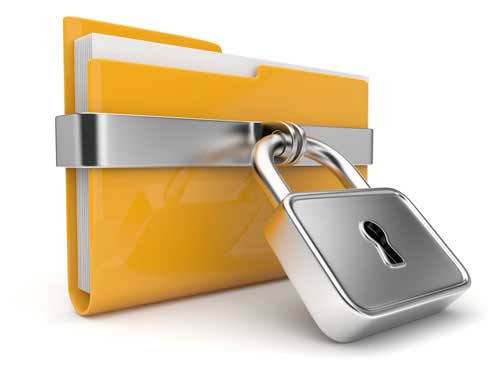 Clients often ask how they're protected in showing us their invention idea before they get a patent. This is a very reasonable question, and there is a ton of misinformation on the topic. First and foremost is the notion that you can receive a patent without having to show anyone anything about your idea. This is simply not true. The patent office does not hand out patents like serving tickets at the deli. There is a rather lengthy litigation process involved with receiving a patent, and even the USPTO highly recommends that you have a licensed patent attorney/representative file the patent for you. So naturally, your patent attorney will have to understand what your idea is before they go about filing it for you.
Now that we've established that you have to show your idea to a licensed professional, what's to protect your idea from the said professional? There is a long standing myth that you can simply mail the idea to yourself in order to obtain a "poor man's patent". The unfortunate thing about the "poor man's patent" is that it offers absolutely no legal protection whatsoever. Worst yet is that many inventors think that this myth is fact. We are a first to file country, meaning that the first inventor to file a patent on an invention will receive the rights to that invention. Mailing the idea to yourself is not part of the patent process, nor will it hold up in any court. If one attempts to obtain royalties with a "poor man's patent", they are going to end up a poor man indeed.
At this point, things are looking rather bleak, as simple protection for an inventor seems non-existent. Luckily, there is one legally binding contract that will protect inventors as they reveal their ideas to those who can help them obtain a patent. A non-disclosure agreement (NDA), also known as a confidentiality agreement (CA), confidential disclosure agreement (CDA), proprietary information agreement (PIA), or secrecy agreement (SA), is a legal contract between at least two parties that outlines confidential material, knowledge, or information that the parties wish to share with one another for certain purposes, but wish to restrict access to or by third parties. It is a contract through which the parties agree not to disclose information covered by the agreement.
We here at For Sale By Inventor have our NDA posted as part of our Record of Invention form. This particular NDA is known as a unilateral non-disclosure agreement. A unilateral NDA is when one party submits information of a confidential nature over to another party. The contract is binding, so even if you choose not to use our services, we are unable to disclose any information about your idea to any third party.
Now that you know that your idea is safe with the NDA, now's the time to make sure that you are properly protected with a patent! Get in touch with us today, and we'll show you how to begin.