New Patent Laws = More Second Office Actions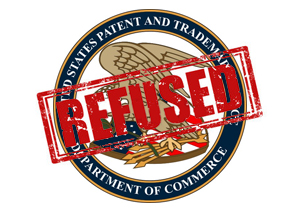 It has become abundantly clear through my professional representation of inventors that there is a growing trend of patent applications receiving Second Office Actions.  There were only a handful of Second Office Actions under the previous examining procedures.  Now the percentage has skyrocketed from a handful to almost every patent application.

What happened to cause the increase in multiple Office Actions, you might ask?  No one can say for certain; however an educated guess says that it is a combination of:
There are more Examiners today which results in more time to thoroughly challenge patent applications.
There is a sense that too many patents were being issued under the old system, so now the standards have been set somewhat higher.
Examiners are making a stronger effort to define a clear separation between patents in order to reduce future infringements.
Examiners are using the First Office Action to clean out inventor applicants that don't belong in the system because of un-enabled applications done by the inventor themselves or by non-licensed individuals producing applications are of dubious quality.
 There has always been a natural "push – pull" between Inventor and Examiner.  The Inventor "pushes" for more patent protection to make competition difficult, while the Examiner attempts to "pull" the patent boundaries inward to allow room for competition.  That traditional "push – pull" has seen an increased emphasis on the pull back.
A feeling seems to exist that every utility application should receive an "obviousness" rejection.
Surely, all of the above plays some part in the increase of office actions, but 35 U.S.C. §103 – "obviousness" – has no doubt become the #1 rejection that Examiners against a patent application.  It is commonly known as the "obviousness rejection" and is now expected to occur every time. Unlike beauty which is in the eye of the beholder, obviousness is in the eye of a "person having ordinary skill in the art" which is common language used in most office actions.

When faced with an obviousness rejection, inventors are tempted to complain:  "If it was so doggone obvious why didn't someone do it already?"  Needless to say, that argument doesn't usually win the day.  The patent prosecution concept of obviousness is confusing for both the Inventor and the Licensed Patent Practitioner alike.  With obviousness, the Patent Office can take patents, published applications, or anything in the public domain and then combine pieces and parts of those references together to argue that the invention is an obvious result for a person with ordinary skill in the same field of endeavor as the application.  Obviousness thus equals not patentable.

No matter how many patents and other references are disclosed and dealt with in the original application by the inventor's patent attorney/agent, the examiner can find a few more references to cite, or to combine in a different way, to claim "new grounds for rejection."  Although we have experience and deal with office actions everyday, we become frustrated too at times.

With the passage of time practicing under the new patent laws, Second Office Actions are tending to be a "new normal."  So if you receive a letter along with a Second Office package from my office, don't be overly concerned, we have the experience and the ability to deal with whatever comes our way.  Because the Patent Office typically allows 90 days to respond, be sure to contact us as soon as you can.  We need to discuss the strategy to prepare and file the best response on your behalf.  It's not as bad as it may seem.  It's just standard operating procedures nowadays.