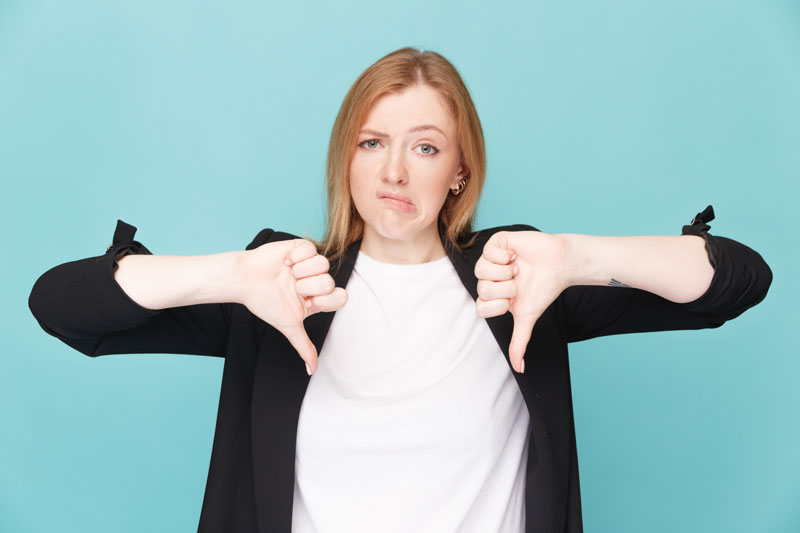 What to do if you receive a Negative Patent Opinion from a licensed Patent Practitioner. 
Although a Negative Opinion was not the news you were hoping for, keep your wits about yourself and relax. Study the Opinion and the cited references. Consult with your Attorney/Agent. Begin with the belief that there are no perfect products, and that there are no monopolies, so now you have option of making the Negative Patent Opinion either a bump in the road or a cliff to fall off.
Don't shoot the messenger. The Patent Practitioner is on your side. A Patent Attorney/Agent would prefer that your invention be patentable so they can earn fees for preparing and prosecuting a patent application. Professional ethics, however, require licensed Practitioners to provide their clients with their best legal advice. The Negative Opinion alerts the Inventor of a probable negative outcome for a patent filed on the invention in its present form. Of course, predicting whether a patent application will be successful is not an exact science. Patent Opinions are based on the Attorney/Agent's cumulative patent prosecution experience.
In the most basic terms, a patentable invention must be:
New – not publicly disclosed anywhere in the world for more than one year;
Useful – specifications and drawings from which to build a working model; and,
Non-Obvious – the combining of various patents or other citations is not anticipated.
For inventions by Small-entity Inventors, Negative Patent Opinions are often the result of either an incomplete enabling disclosure (technical specification and drawings), or that several cited references when viewed together could be considered obvious. It is the duty of the Patent Attorney/Agent to inform their client of expected prosecution problems before committing time and money on filing an application.
By reading the Opinion, and through consultation with the Attorney/Agent, you will determine the reason(s) for the negative opinion. You may agree or disagree, but the facts are the facts. It is time to eliminate emotions and to reflect carefully upon the findings. In most cases, an Inventor can rethink their invention and find a suitable path to an even better invention and to a positive opinion. It might not be easy, and it may not happen overnight, but a solution can usually be found.
A Negative Patent Opinion is a warning sign that danger may lie ahead providing the Inventor with either a disappointing end, or the foundation for a new beginning.