How to Survive the Shark Tank: 7 Tips for Inventors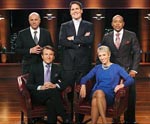 This blog article is the second one on ABC Television's prime time hit, Shark Tank.  Your Invention Guru will pull back the show curtains for you to learn some valuable lessons.
Shark Tank gives unknown inventors/entrepreneurs the chance to make their pitch for investment money to five rich people known as Sharks.  The Sharks are from different backgrounds and include: Robert Herjavec, Daymond John, Kevin O'Leary, Mark Cuban and either Barbara Corcoran or Lori Greiner.  All are self-made multi-million or billionaires who will invest their own money if they like the business opportunity.  Brutal honesty and fast-paced negotiations are played out on national television.
Because the Sharks are investing their own money, the deal has to make real business sense. Barbara Corcoran's philosophy is: "If something solves a big problem and takes a little bit of money to get it out there — these are the businesses that always make money."  Daymond John has a successful fashion and entertainment background, but will pass on even the best opportunity if the entrepreneurs are not focused and business-like.  Kevin O'Leary is primarily interested in products that he can license to maximize value. Robert Herjavec likes to invest in things he knows something about.  When Lori Greiner replaces Corcoran, she is on the lookout for inventions that fit with her QVC home shopping show.  Finally, Mark Cuban is the most outspoken and the one who seems to have the broadest interest. Just like any investment deal, the Sharks will negotiate hard to get themselves the best deal they can get.
Although Shark Tank, the television show, is mass entertainment looking for ratings, there are valuable lessons for inventors and entrepreneurs to learn:
1. GET YOUR VALUATIONS RIGHT.  Know how much money you need, what you will do with the cash and what percentage you are willing to give up.
It is typical for a Shark to challenge a presenter by saying:  So you want $100,000 for 10% of your business, which means you think your business is worth $1million dollars.  There's a problem – the numbers don't work.  Your sales are less than the $100,000 you're asking for.
Investors deal in the real world where "potential" has very little value.  It is what you have done for me lately.
.
2. FEELINGS HAVE NO PLACE IN BUSINESS.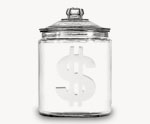 Investing one's own money in someone else's business is strictly about making a profit.  Making a pitch saying that this means everything to you and your family means nothing to an investor.  Know exactly how the money will be used to make the investor money.
.
3.  THE NUMBERS MUST MAKE SENSE.
It is not a real business unless the numbers work.  Most retail products use a factor of 5 from manufacture to retail.  That means that a product with a realistic $9.95 retail price must be mass produced for $2.00 or less to have a chance in the marketplace.  Mass produced means that the inventor cannot work for free in order to make the numbers work.
.
4. KNOW YOUR BUSINESS.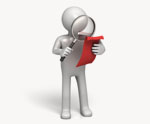 You need to be an expert in your business.  Know everything about it and be capable of answering both the easy and tough questions.  Most importantly: Be able to sell your product yourself and explain how an investor will make their money back with a profit.
.
5. HOW IS YOUR INVENTION UNIQUE AND IS IT PROTECTED?
A product that is unique in the marketplace has the best chance for success.  Once the uniqueness is identified, get the proper legal protection, which could be a patent, a trademark or a copyright.  If a patent is the choice, don't go cheap and rely upon a provisional patent or on any patent that you wrote and filed yourself.
.
6.   REEL IN A SHARK WITH A COMPELLING STORY.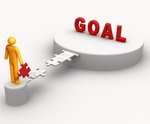 If the facts bait the hook, a compelling story can reel a Shark into your boat.  Have your "elevator pitch" ready, all of your facts down cold, and put a pretty bow around it all with a compelling story that will motivate a Shark to invest. An interesting story can set the stage for closing the deal and getting the needed investment money at favorable terms.  There is a popular sales phrase, "facts tell and stories sell." This was the case for Kevin and Melissa Kiernan who pitched their product The Last Lid to the Sharks.  The product is a replacement fabric lid for garbage cans to keep animals out.  Even though the numbers weren't exactly perfect, Daymond John made a deal anyway because he bought the story the Kiernans told.
.
7.   IT'S NOT A DEAL UNTIL THE MONEY CLEARS THE BANK.
Although Shark Tank television show goes from a new product pitch by an unknown inventor to getting investment capital, or not, in about 15 minutes, what you see on television isn't always what you get.  There may be smiles and hugs all around, but "due diligence" and transferring money lurks once the cameras stop rolling.  Many investment deals fall apart on Shark Tank as well as in the real world.  Just about anything can derail the train.  There can be differences between inventor and investor, or something was found not be as initially presented, or simple "buyer's remorse" can be the culprit.  One celebrated case involved Mark Cuban offering $1.25 million dollars up front, plus 7.5% royalties and a 6-figure salary to Jeff Stroope, the inventor of Hyconn, for a 100% interest.  On TV Cuban outbid both O'Leary and Herjavec to get the deal, but something happened on the way to the bank.  Neither Cuban nor Stroope are saying what made the deal go south; however, it is clear that they parted ways without Stroope getting paid.