How Do I Get an International Patent?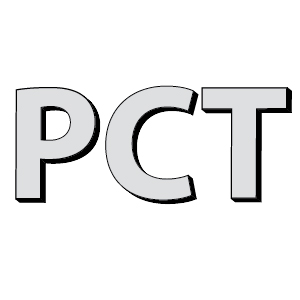 Occasionally, a client will inquire about obtaining patent protection in countries outside of the United States.  In such circumstances, clients will often conduct some preliminary internet research and come across a term known as PCT ("Patent Cooperation Treaty").  The question then becomes; namely, what is PCT and do I need it?  Fundamentally, the PCT is an international treaty which enables an inventor to seek simultaneous patent protection for an invention in any signatory country through means of a single international patent application.[1]  This of course is a gross simplification.  Yet, although simplified, it nevertheless remains a useful summary in that it introduces a concept worth immediate elaboration i.e., the international patent application.
Although the name would have you believe otherwise, an international patent application does not convey any legally enforceable rights or protections in and of itself.  While it would be expeditious to have a means by which one international patent application provides protection in a multitude of countries (e.g., some form of a "global patent" or an international "one size fits all" patent) – this simply is not the case.   In actual practice, even after an inventor files a PCT application, a nation specific patent must be filed with every country in which the inventor seeks protection after a specified period of time – usually 30-months from the date of the first filed application.  This 30-month figure is calculated as the sum of the 12 months the inventor has to file a PCT based upon a previously filed national application and the 18 months the inventor has subsequent to the PCT filing to enter the national phase.[2]  This nation specific filing is known as entering the national phase.  Given this reality, what then is the benefit of a PCT application?  Assuming you have the resources and the corresponding need to file for patent protection in multiple nations, a PCT will provide you with around 18 additional months to seek foreign protection, streamline a good deal of diverse paperwork associated with individual foreign filings and defer (but not eliminate) much of the costs associated with the foreign filings.[3]  Therefore, depending upon your resources and business plan – these benefits may prove quite attractive.
Having briefly discussed what a PCT is you now may begin to assess whether it is right for you.  Generally speaking, unless you have a need to file in a multitude of nations and/or require the additional 18 months or so beyond the 12-month international filing window, a PCT application may not be the best or most cost effective choice for obtaining patent protection abroad.  So what does this mean for our clients who may be still be interested in an international filing?  First, file an application which will act as the parent with the USPTO (or any single signatory nation of the PCT).  Second, in order to obtain the priority date of the parent application, within 12 months of the filing date, either file a foreign patent with an individual nation or file a PCT application.  If you file a PCT application the need and cost of entering the national phase of any particular country is delayed for up to an additional 18 months (as mentioned above) while still maintaining the parent application's priority filing date.  Hopefully, this brief summary provides helpful insight into whether a PCT is or may be right for you.  We remain more than happy to speak with you should you wish to discuss foreign filing and/or PCT further.[4]
Stay tuned for the next blog when I'll discuss the costs and elaborate further on the benefits of filing a PCT patent.
[1] http://www.wipo.int/pct/en/
[2] 30 months is the general time frame but there are exceptions.  The nation specific time periods may be found at http://www.wipo.int/pct/en/texts/time_limits.html.
[3] Id.
[4] The World Intellectual Property Organization ("WIPO") is a great resource of information related to foreign intellectual property issues and provided the critical information upon which this article was based.