Everything You Need to Know About Trademarks: What Are They, How to Get One, and Why They're Important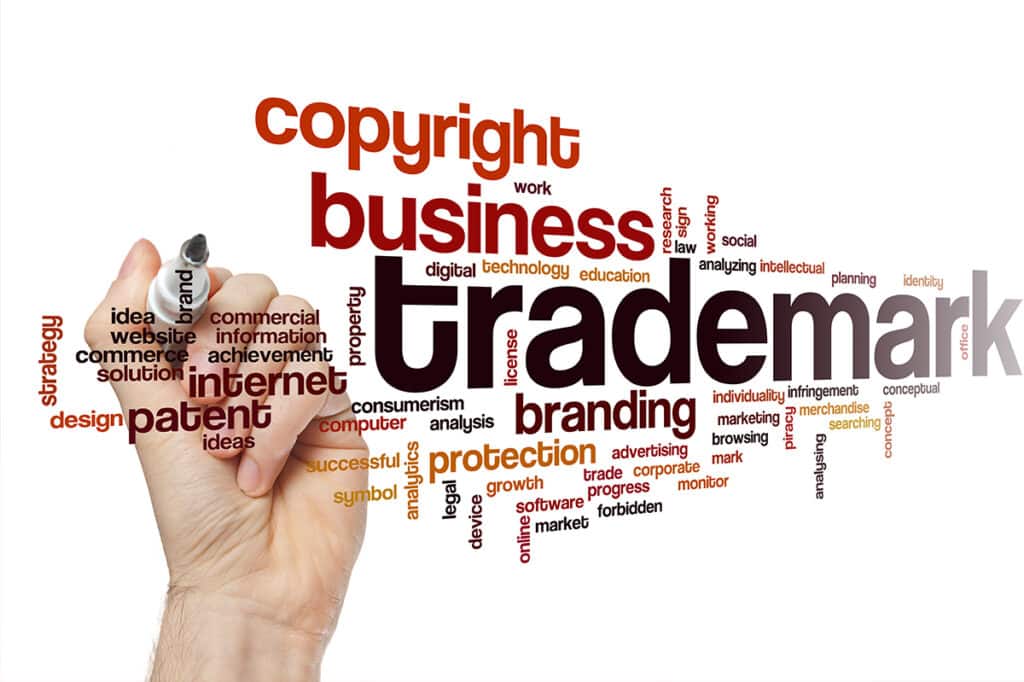 What is a trademark? A trademark is a name, symbol, or different term used to identify goods manufactured or sold under one person's ownership and distinguish them from goods made or sold by others.
In other words, it's a way to protect your business's branding and logo. Suppose you are looking to start a business or have been in business for a while. It is important to understand trademarks and how they can benefit your company, or role as an inventor.
This article will provide a definition of what trademarks are and some of the benefits of having one.
What Is A Trademark?
A trademark is any word, name, symbol, or device identifying a product and distinguishing it from other products. A trademark can be a brand name, like "Coca-Cola" or "Nike." It can also be a slogan, like "Just Do It" or "I'm Lovin' It." Trademarks can also be logos, like the Nike swoosh or McDonald's golden arches.
Trademarks are not just for big companies; they can be for small businesses or individuals. For example, if you invent a new type of widget, you can trademark the name of your widget. That way, no one else can use that name for their widget.
Trademarks are a way to protect your brand and your business.
How Do I Qualify Something For A Trademark?
You can trademark anything used to identify and distinguish your product from other products. That includes things like:
Names
Slogans
Logos
Colors
Sounds
You have to apply with the United States Patent and Trademark Office (USPTO) to get a trademark. The USPTO will then review your application to ensure that your trademark meets all the requirements.
If the application is granted, they will issue you a trademark registration. Once you have registered, you can use the ® symbol next to your trademark.
The Four Types Of Trademarks
There are four primary trademarks that businesses or inventors can apply for.
Coined (or "fanciful") Marks are trademarks created with made-up words or phrases. An example of this would be "Kodak" or "Xerox."
Arbitrary Marks: These trademarks have nothing to do with the product they represent. An example you may have seen would be "Khols" for retail shopping or "Tiffany" for jewelry.
Suggestive Marks: These trademarks suggest the products they represent, but don't directly describe them. An example would be "Jaguar" for cars or "Yeti" for outdoor coolers.
Descriptive Marks: these are trademarks that describe the products they represent. Common examples in real-life would be "Best Buy" for electronics or "Fresh and Easy" for groceries.
Who Governs Trademarks?
U.S. trademarks are governed by the Lanham Act. For a trademark to be valid, you must be using it in commerce or intending to use it in commerce (business), and the trademark must be distinct.
Obtaining legal protection for a trademark is a result of trademark registration. Your mark cannot be used by anyone else without penalty, but this protection does not come automatically. Monitoring usage ensures you catch people and businesses using or infringing on your mark.
Why Are Trademarks Important?
Trademarks are essential for businesses because they protect your brand. Anyone can use your brand name or logo if you don't have a trademark. That means that people can sell products using your brand without your permission.
Trademarks also make it easier for potential consumers to find the products they're looking for. When customers see your trademark, they know that they're looking at a product made by you.
Having a trademark also shows that you are serious about your business. It shows that you are willing to invest in protecting your brand. Trademarks can also be valuable assets if you ever decide to sell your business.
Is A Trademark Necessary For An Inventor?
For inventors, trademarks can be essential. If you are the inventor of a unique product, you will want to trademark the name of your product. That way, no one else can sell products using your name or your invention. Trademarks can also help you license your invention to other companies.
How To Prepare For Registering A Trademark
If you are thinking about getting a trademark, keep a few things in mind. You can start by ensuring that your trademark is not already being used by someone else. Another solution is to search the USPTO's database to see if anyone has already registered your proposed trademark.
Second, make sure that your trademark is distinctive and not too similar to other brands. Lastly, once you have registered your trademark, use it regularly and protect it from infringement.
What is a Patent?
For a specified period, patents allow inventors to exclude others from making, using, or selling their inventions. Patents, like trademarks, are issued by the United States Patent and Trademark Office (USPTO).
Inventors must file a patent application with the USPTO to get a patent.
What is Copyright?
A copyright is an intellectual property type that protects original works of authorship, such as books, movies, music, and artwork. The United States Copyright Office also issues copyrights.
Authors must file a copyright application with the Copyright Office to get a copyright.
Do Inventors Need Patents and Copyrights?
Inventors should consider getting a patent or copyright for their invention to prevent others from using, manufacturing, or selling it. Patents and copyrights are essential tools for inventors to protect their intellectual property.
Inventors that want to learn more about patents and copyrights can contact the USPTO or the Copyright Office. You can also speak with a qualified patent attorney or a copyright lawyer.
Key Takeaways
A trademark is a type of intellectual property that helps protect your brand.
Trademarks can be valuable assets for inventors and businesses.
To get a trademark, you need to file a trademark application with the USPTO.
Patents and copyrights are other forms of intellectual property that inventors can use to protect their inventions.

Conclusion
A trademark is an important tool that can help inventors and businesses protect their brands. If you are thinking about getting a trademark, be sure to do your research and file a trademark application with the USPTO.
This blog article is for informational purposes and does not constitute legal advice. For specific questions about your situation, you should consult a patent attorney or copyright lawyer.