A Brief History of Black Inventors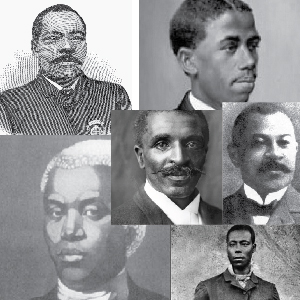 Because February is Black History Month, it is appropriate to reflect upon the accomplishments of the many Black Inventors. Any discussion of Black Inventors will always be incomplete because an inventor's race is never required on a patent application. Of all our institutions, the Patent Office has always been color-blind, a place where every man and woman is judged by their inventorship.
What is known, as best as possible, about Black Inventors prior to 1900 come from the efforts of Charles Duell and Henry Baker, both Patent Office employees. Their work identified approximately 800 patents issued to inventors of color prior to 1900. Baker published a booklet "The Colored Inventor – A Record of Fifty Years" and a 4-volume treatise "Patents by Negroes [1834-1900]."
Even before the establishment of the Patent Office in 1790, Benjamin Banneker is credited with the creation of the first striking clock built in the United States in 1852. Unfortunately, many other inventions and their names are lost to the mist of time.
Although slaves were prohibited from receiving patents on their inventions, free blacks were legally able to do so. Thomas Jennings, born in 1791, is believed to have been the first inventor of color to be granted a patent. At age 30, Jennings' dry cleaning process was patented. Around the same time, the first woman patent holder of color was Judy W. Reed for her hand-operated machine for kneading and rolling dough. Interestingly, Ms. Reed was illiterate.
Henry Blair, born in Maryland around 1807, was the only person in The Patent Office records to be identified as "a colored man." In 1834 Blair is recognized as the second black inventor to receive a patent for his seed planter, and then another patent in 1836 for a cotton planter.
No discussion of Black Inventors can ever be complete without mentioning George Washington Carver. Carver was inducted into the National Inventors Hall of Fame in 1990. Although he was credited for many discoveries and innovations throughout his life, Carver received only three patents. Carver was quoted as saying, "God gave them to me. How can I sell them to someone else?"
Beginning with Benneker in 1852, on to the early patents by Jennings, Reed and Blair, continuing with the great George Washington Carver and on to today, Black Inventors have played an invaluable role in America's technological advancements.